Written in the early 1990′s, published in Saudi Arabia, and translated by the MSA of Ohio University in Athens, Ohio – Fathi Yakun's "To Be a Muslim" is a rather interesting book to say the least.
In it, it details some very shocking things about Islam, references Hasan Al-Bana founder of the Muslim Brotherhood, and talks about how Muslims should go about bringing down Western civilization and making the whole world succumb and bow down to Islam.
The copy I got a hold of was disseminated by Islamic Relief, an organization that claims to be about "charity", but after reading this book, it is apparent that is NOT their main goal.
On the back of the book I have, it has their sticker on it, and reads "With Compliments from Islamic Relief".
This is not "fringe" Islamic ideology. When you have the Muslim Student Association and Islamic Relief endorsing it, that should tell you something. Also, as someone who was forced to go to an Islamic school in America – this is the gist of what I was taught to believe.
Anyway, I took the liberty of turning this book into PDF form so that everyone can see what the Islamic agenda really is:
PDF version of To Be a Muslim
Cover, Acknowledgements, and Preface
Below is the back of this book with an Islamic Relief's information stuck on the back of it: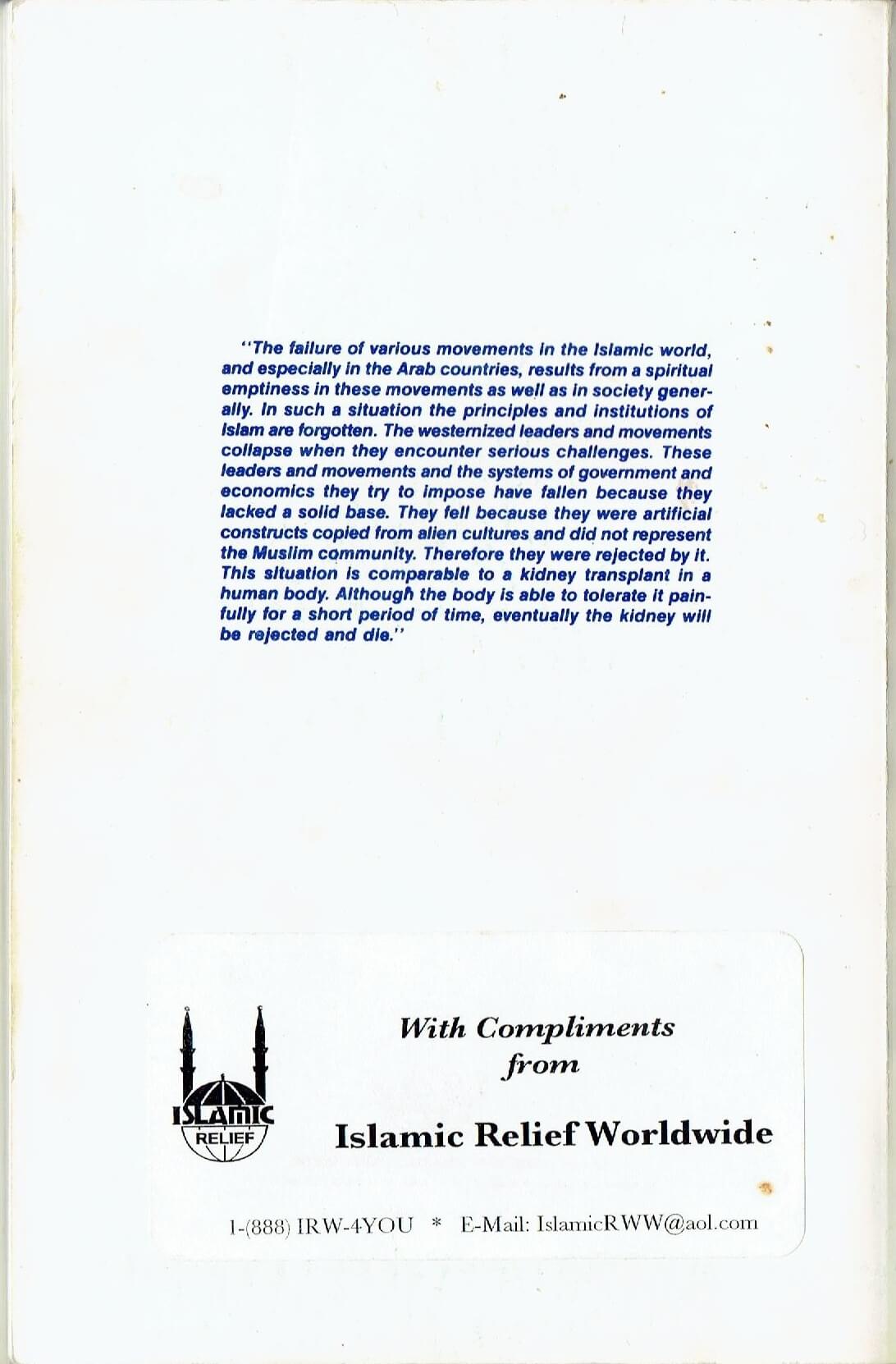 Who published this book? Our good ol' friends from Saudi Arabia: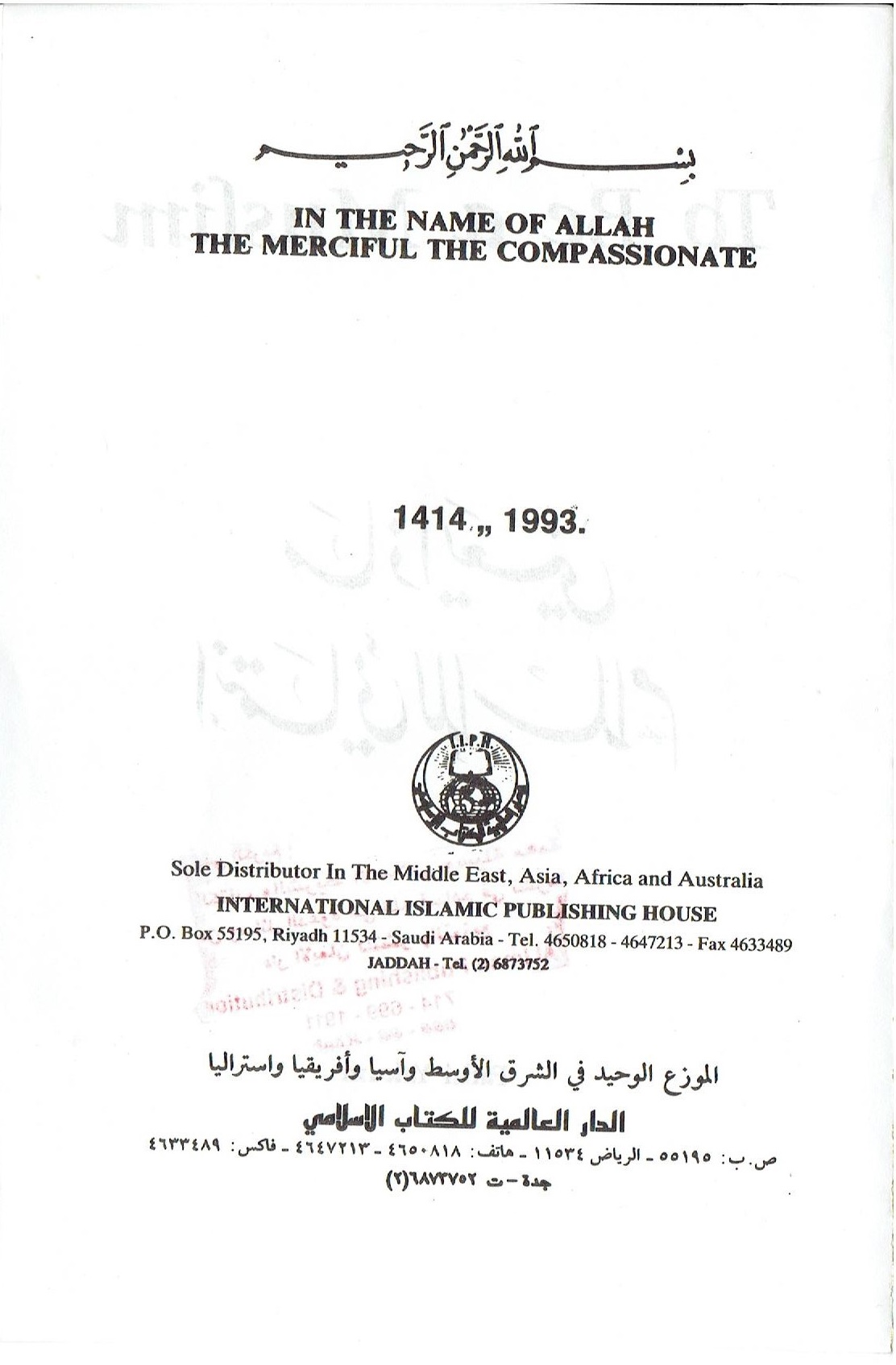 And below in the Acknowledgements page you'll see how the MSA of Ohio University took part in translating this book: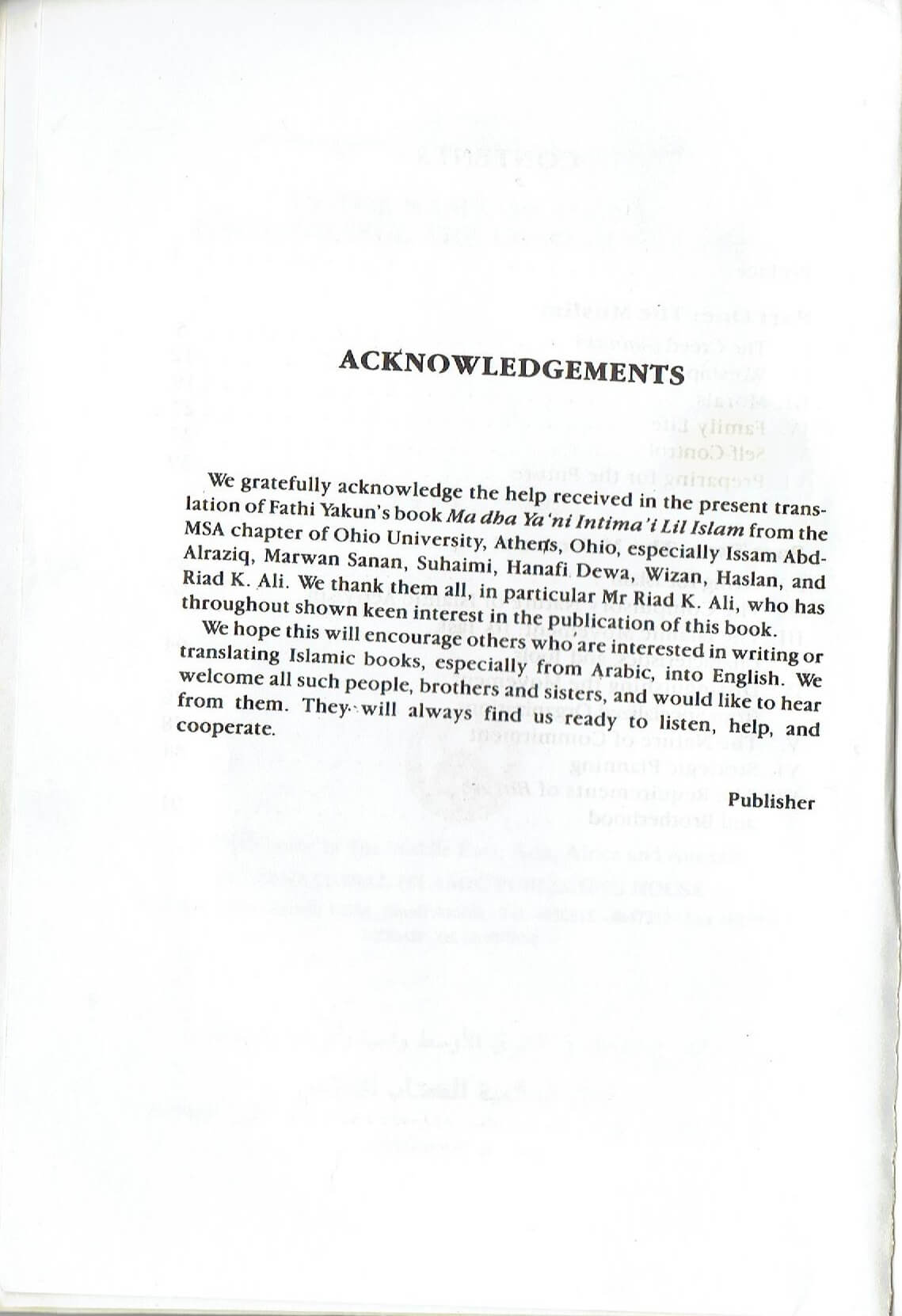 Part I – The Creed (Chapter 1)
On page 8, we learn that Muslims must be bound by the shariah, and to that Muslims should not value this world, their family, and everything in it, but instead put Allah ahead of all of that: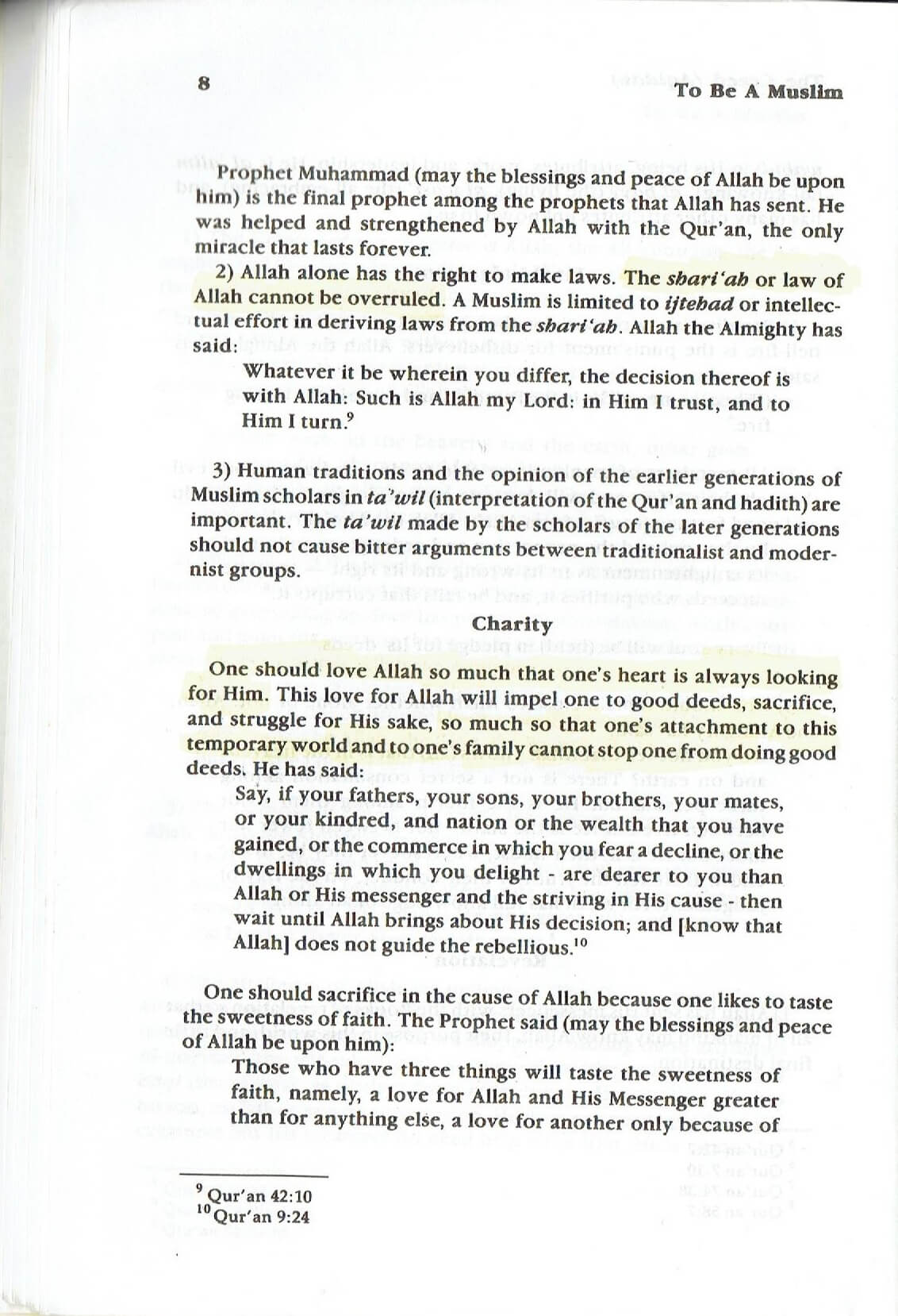 Part I – Worship (Chapter 2)
In chapter two, on page 13 we learn that if anyone is hostile to one Muslim, then it is required that all Muslims declare war against that person: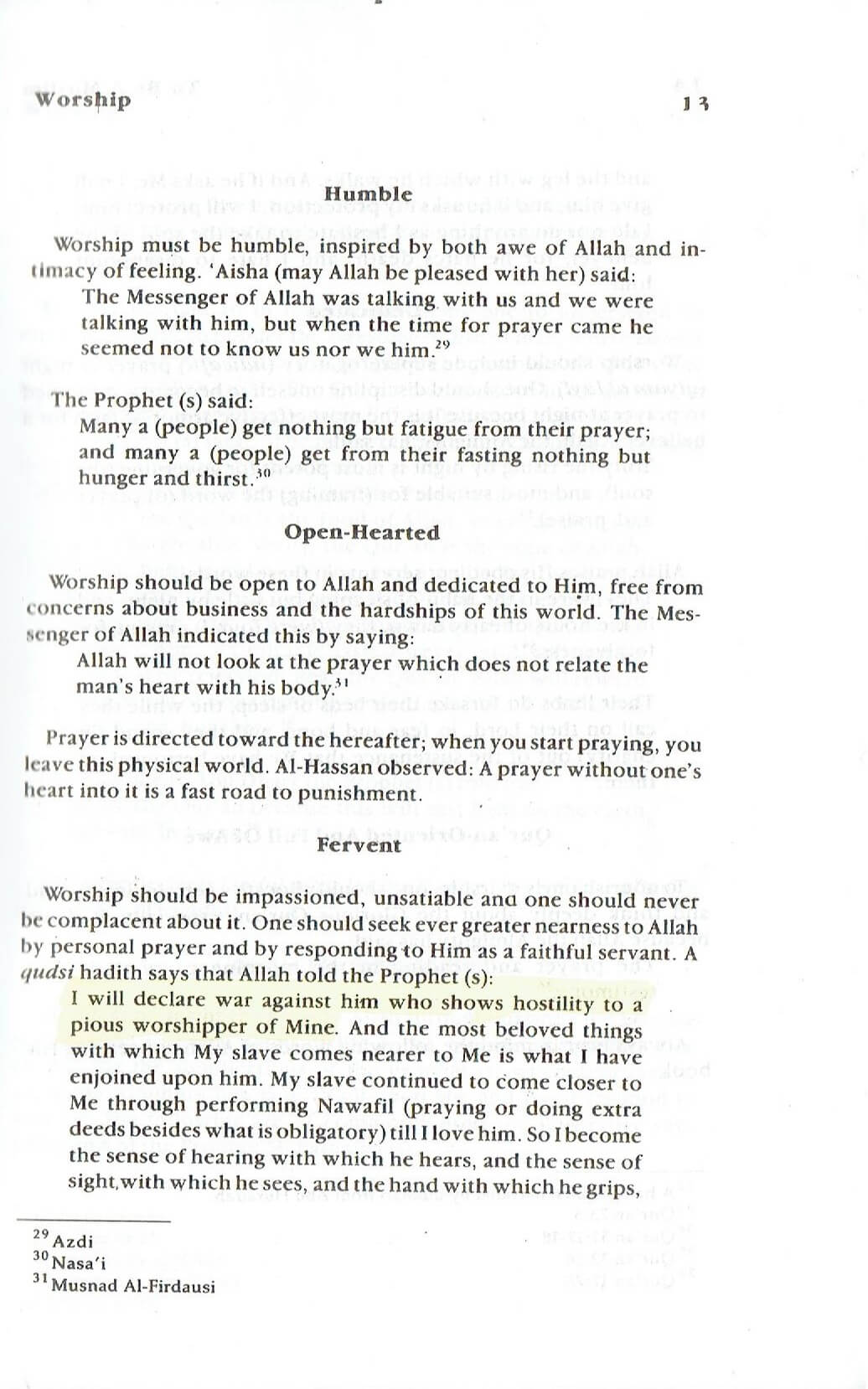 Part I – Morals (Chapter 3)
In chapter three, on page 24 we learn it is moral when Umar threatens to cut a Jewish persons' head off after he is angry because the "prophet" has short changed him and he confronts him on it: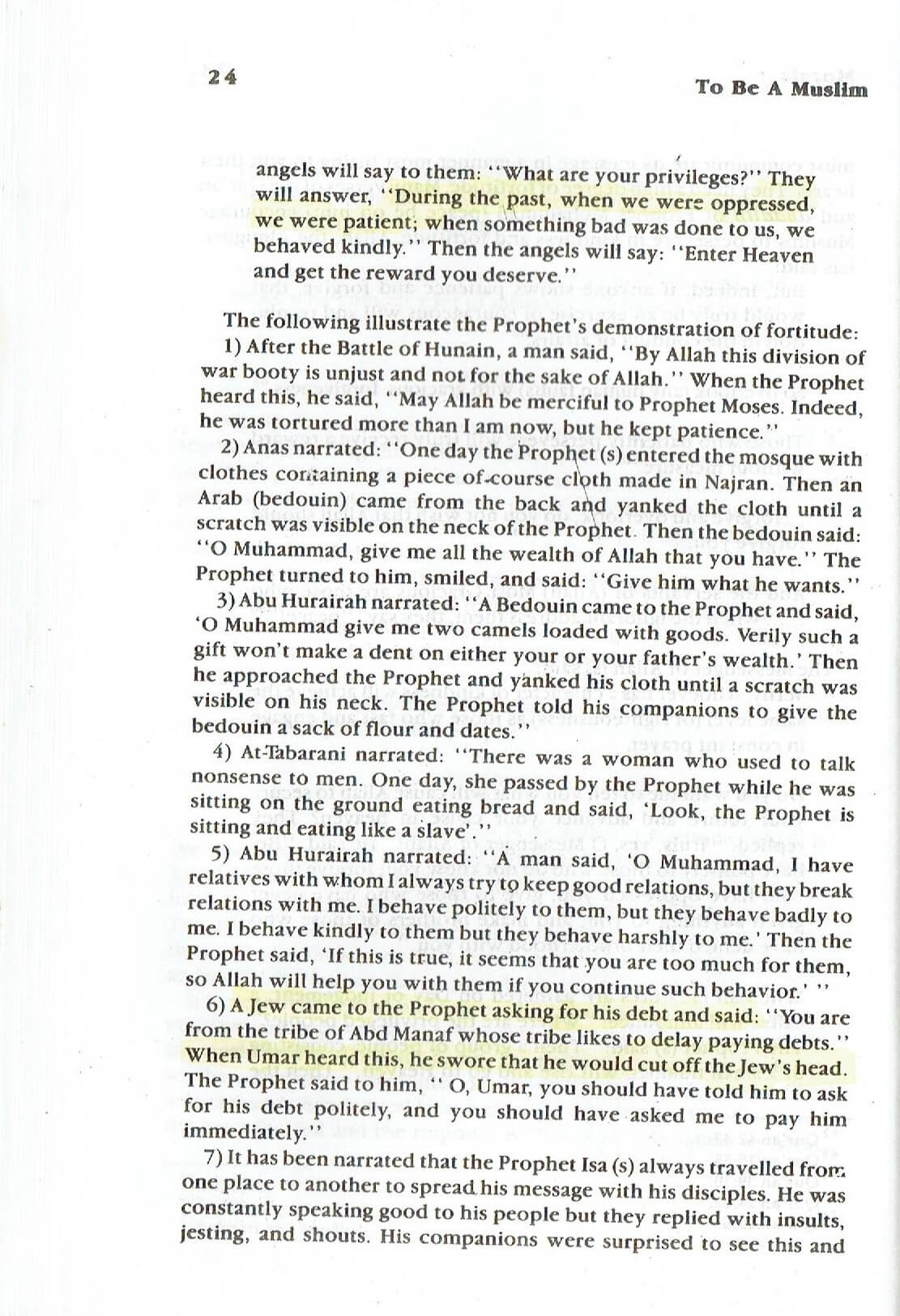 It's absurd that it says the Muhammad told Umar to "be polite" because in the previous chapter it tells you to declare war against any hostility, and in the Qur'an Muhammad ordered the execution of some 900 Jewish men and boys because they basically said no to following Muhammad. But, there you have Islamic "morals".
Part I – Family Life (Chapter 4)
On the first page of chapter four, we are told that it is the duty of a Muslim to establish an Islamic way of life in the society they live in: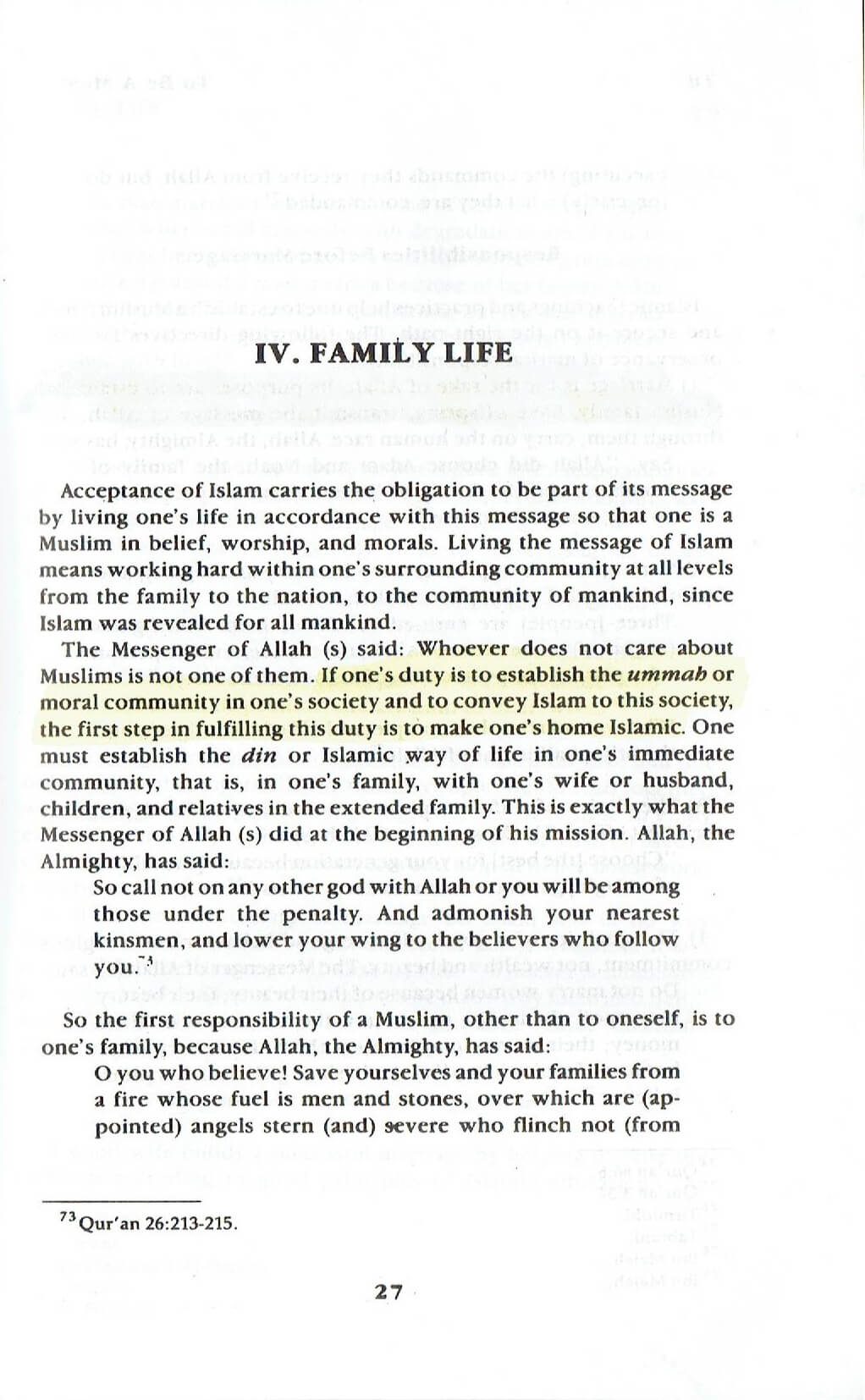 We then learn that marriage isn't about love, but is all for Allah: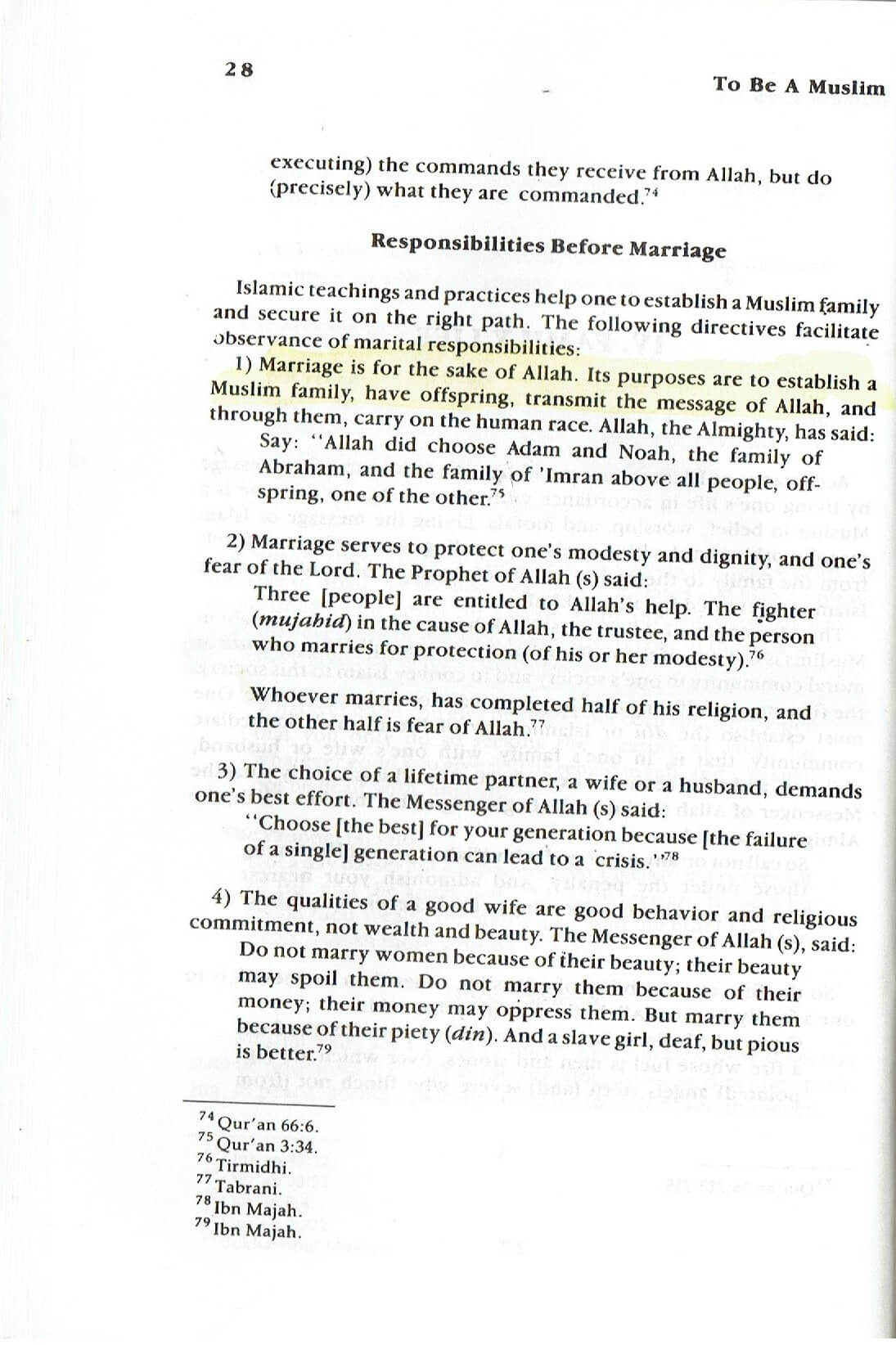 Next, we learn that whoever does what the wishes of their wives WILL BURN IN HELL: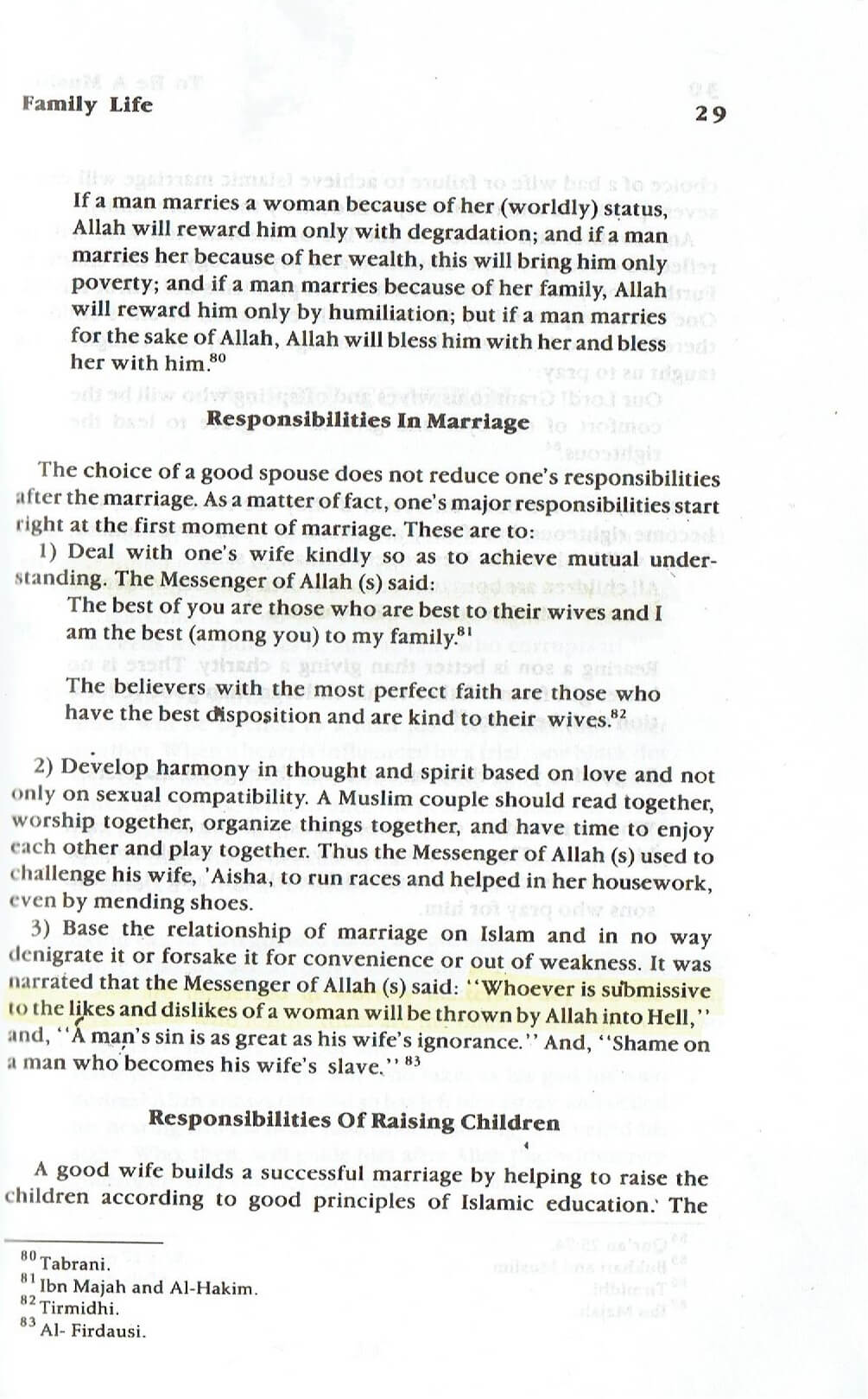 And finally, we learn that "all children are born innocent" and by innocent, it is apparent they mean "Muslim" because they then state that it is their parents that make them different religions: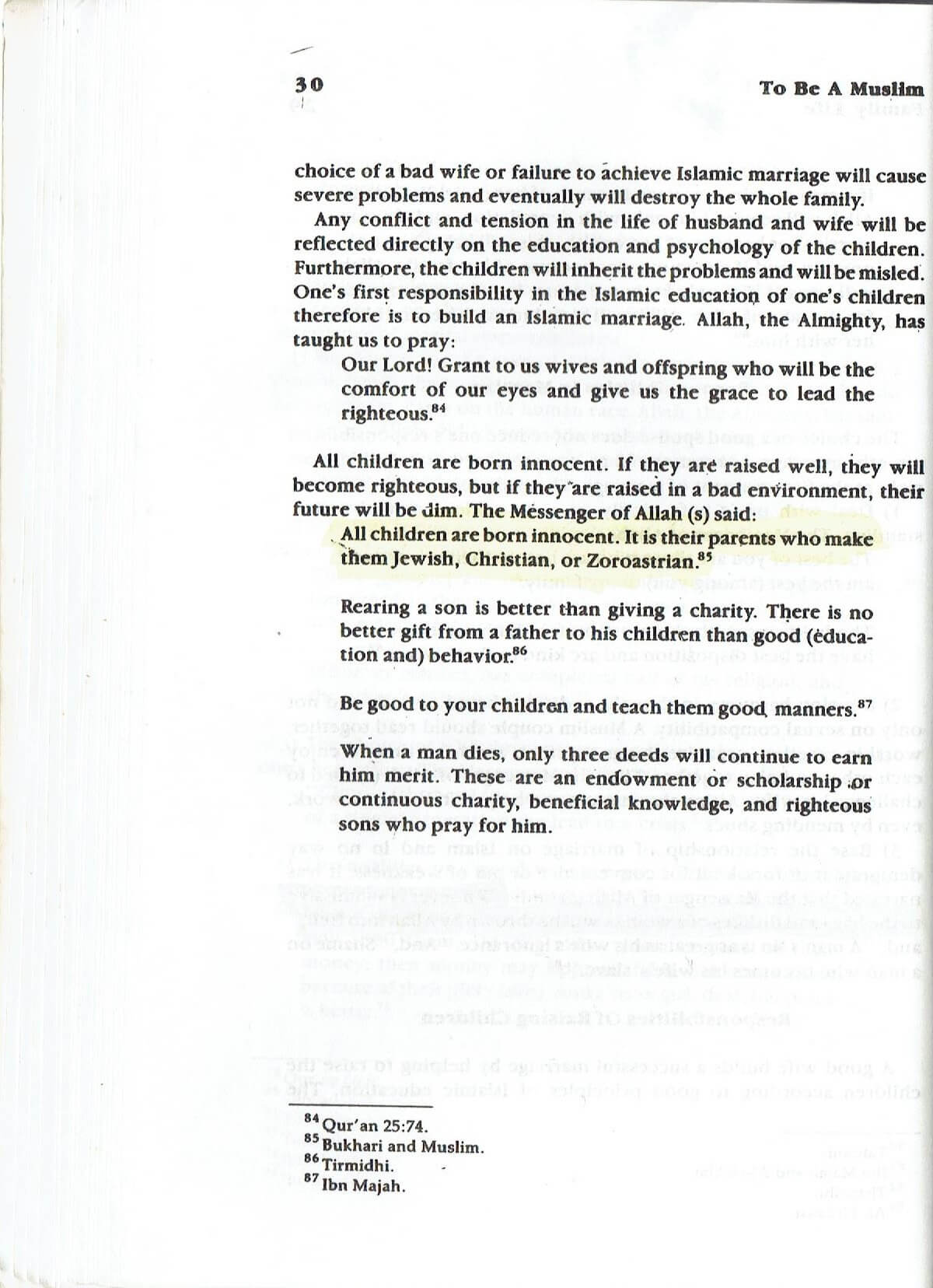 So remember that the next time a Muslim talks about "innocent" lives. They don't believe you are innocent unless you are a Muslim.
Part I – Self Control (Chapter 5)
On page 35, we learn a few things:
That Satan tries to stop people from becoming Muslim.
That Satan tries to stop people from going to jihad.
Jihad is about making sacrifices and giving up everything – including your life for Islam.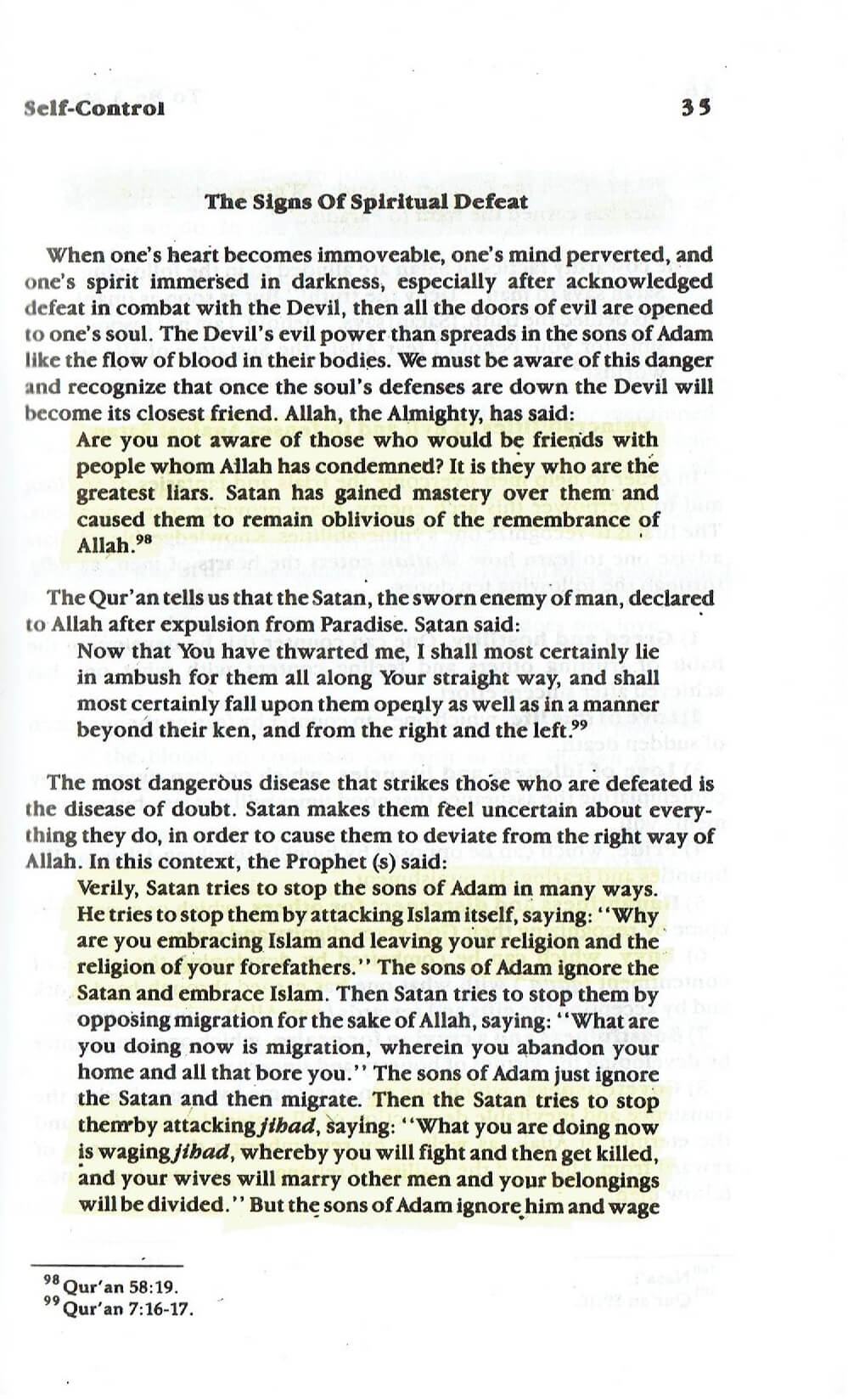 When you read that it's putting into the mind of Muslims that anyone who asks them basic question is the enemy. I mean, Satan isn't doing anything wrong other than ASKING QUESTIONS, Where as Muhammad is cheering for religious violence. To me, Satan is the good guy here, and Muhammad is the evil one.
Part II – Living for Islam (Chapter 1)
Now we get to Part II of this book, otherwise known as the Islamic Movement.
The first chapter in this section is called "Living for Islam" and continues more and more about jihad: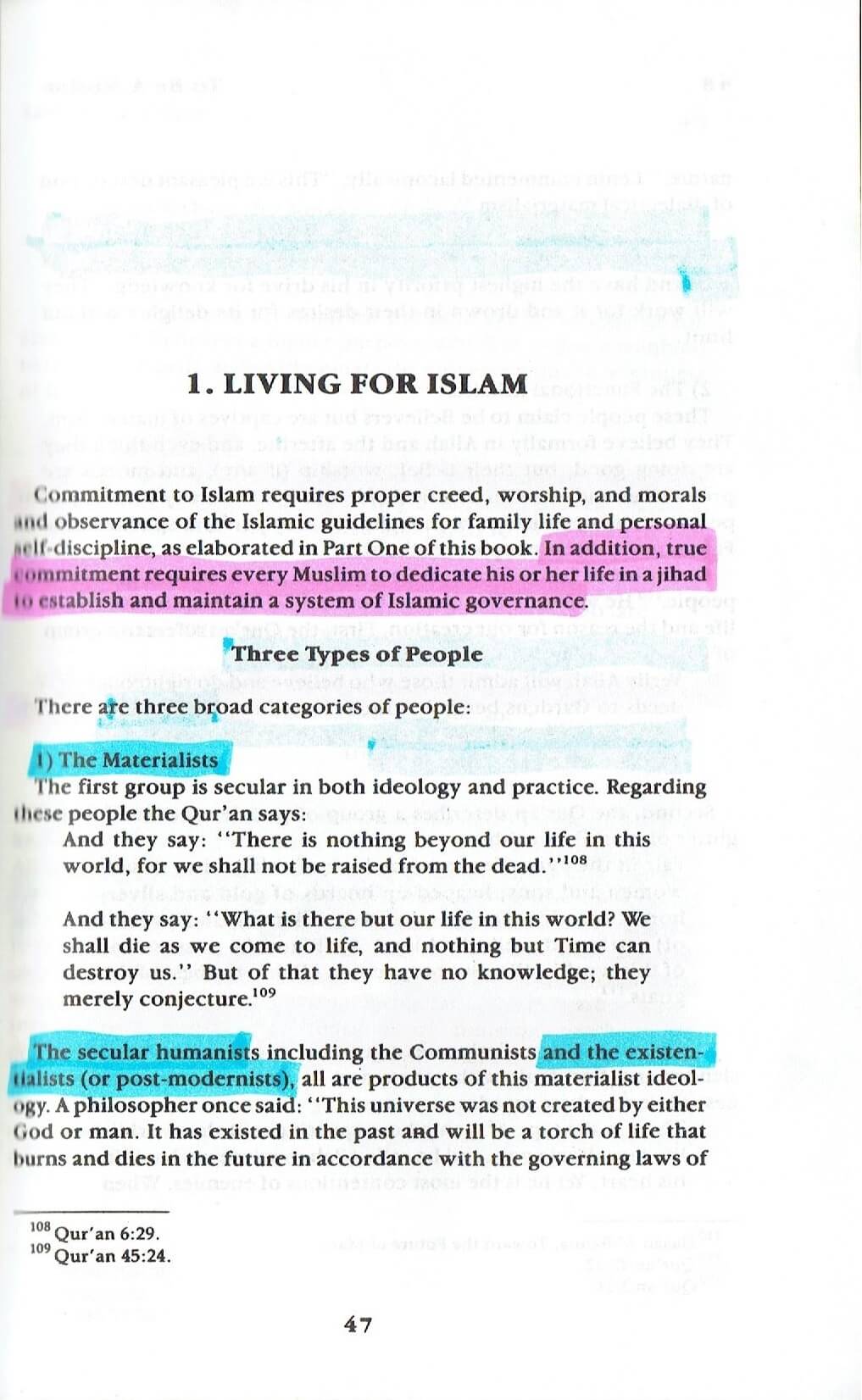 On page 49 it rails against modernity and how Muslims need to end these "evil" things: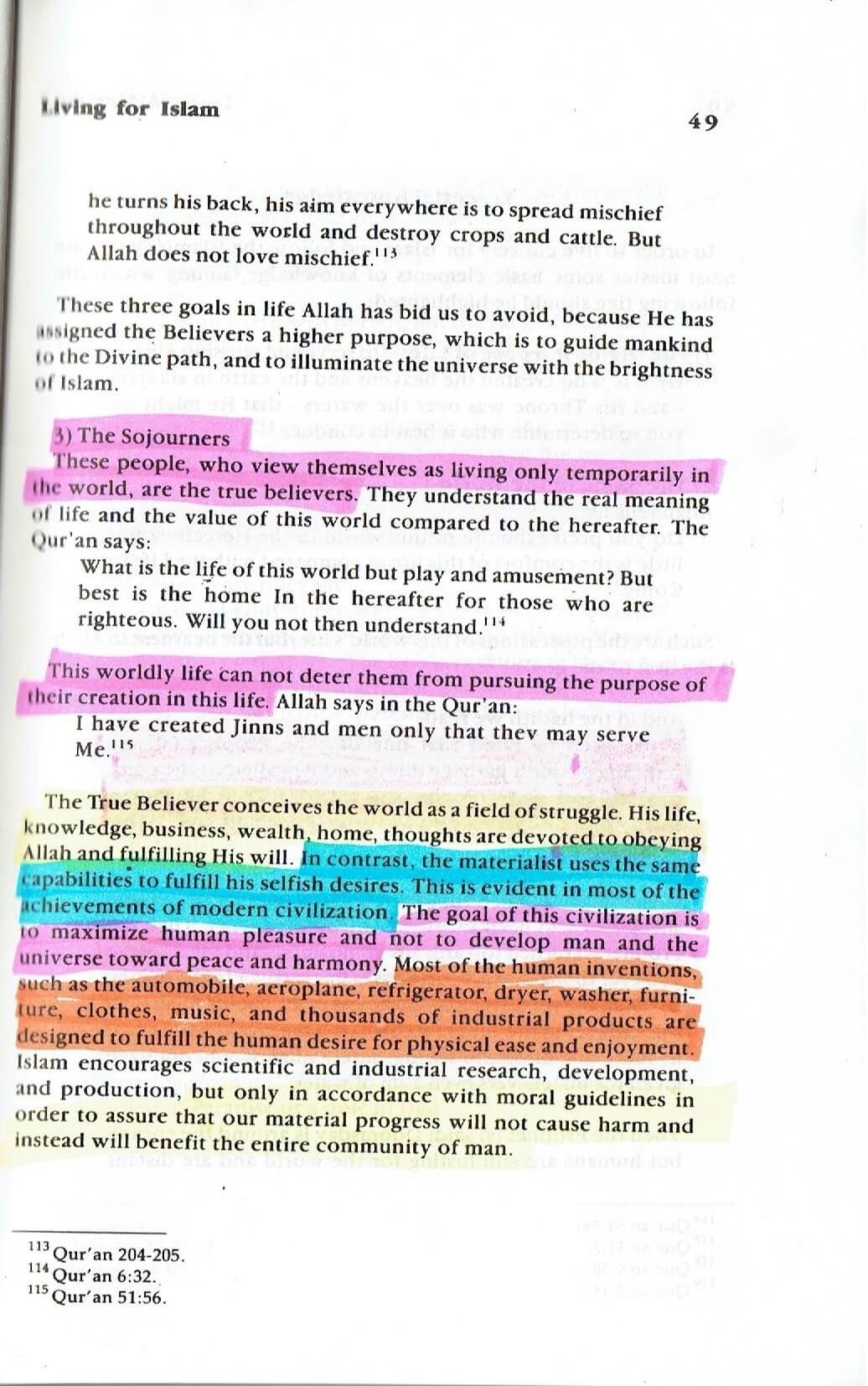 On page 50-51, We find out that Islam views that this world is WORTHLESS, and Muhammad tells his followers in essence to forget the world,
and only think about Islam: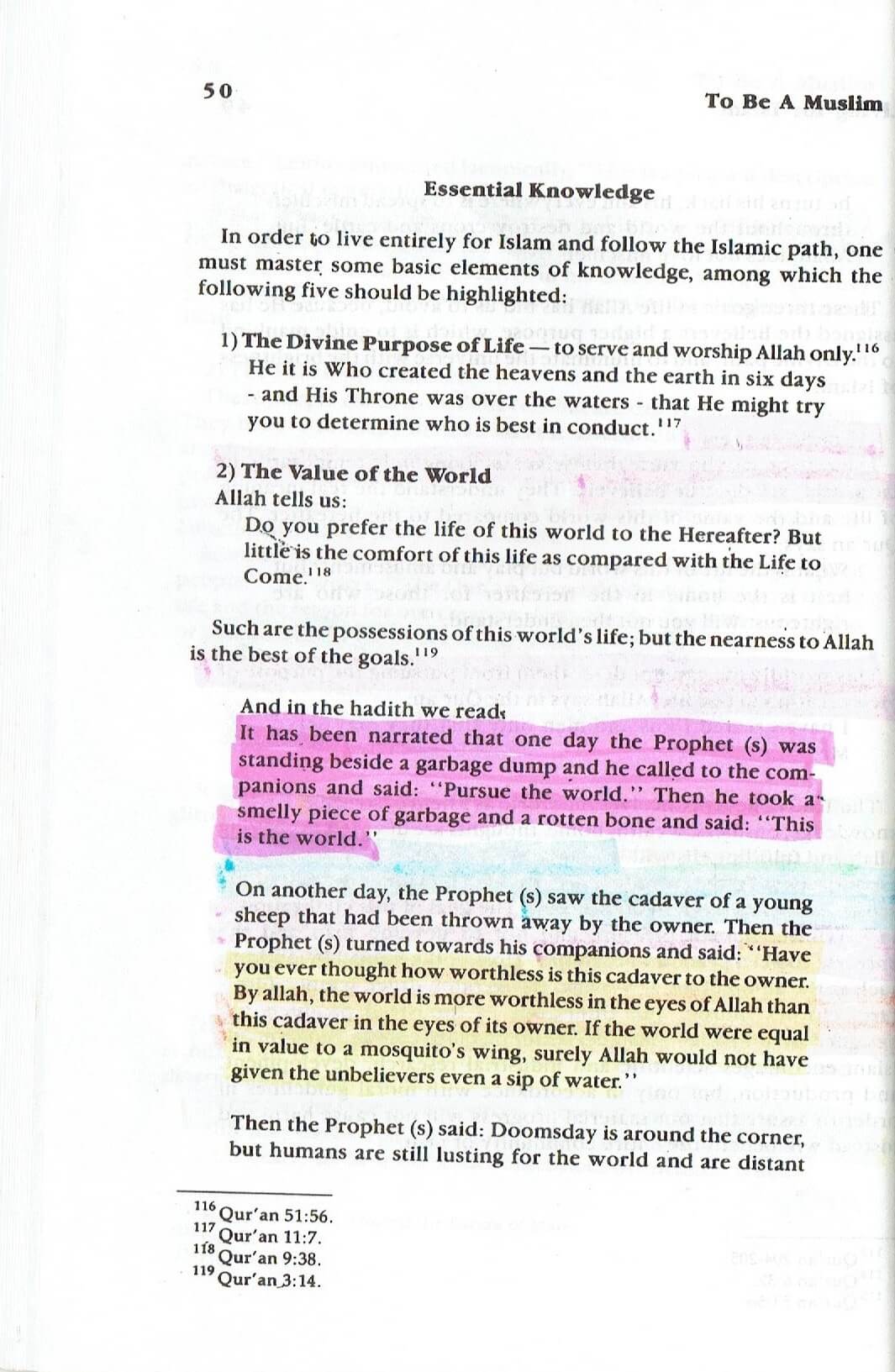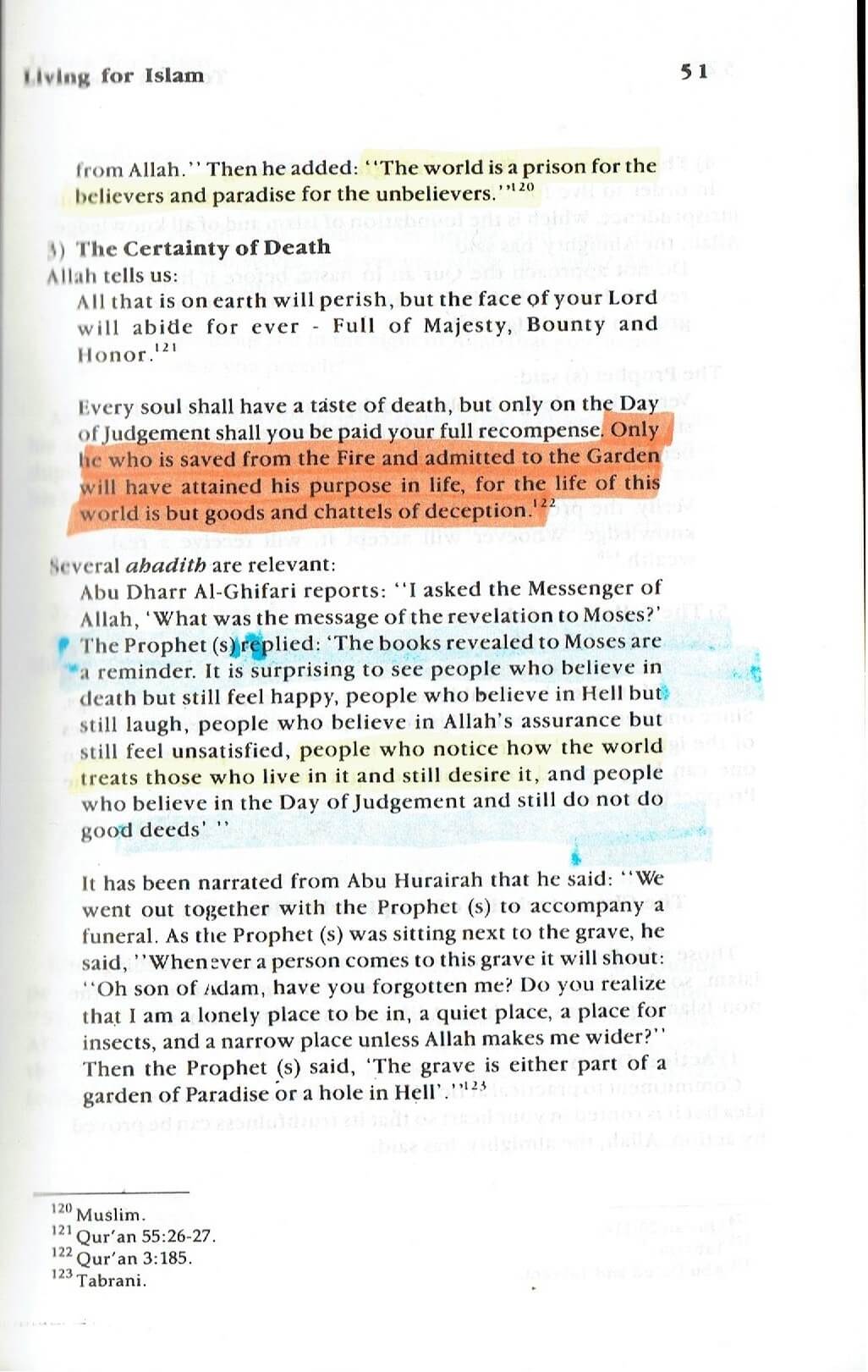 On the very next page, we learn that "A wise man must learn about his enemies", as well as their "factional divisions". Gee, I wonder who he's talking about. You think about the conversations being had in the West today – specifically that it's "racist" to criticize Islam.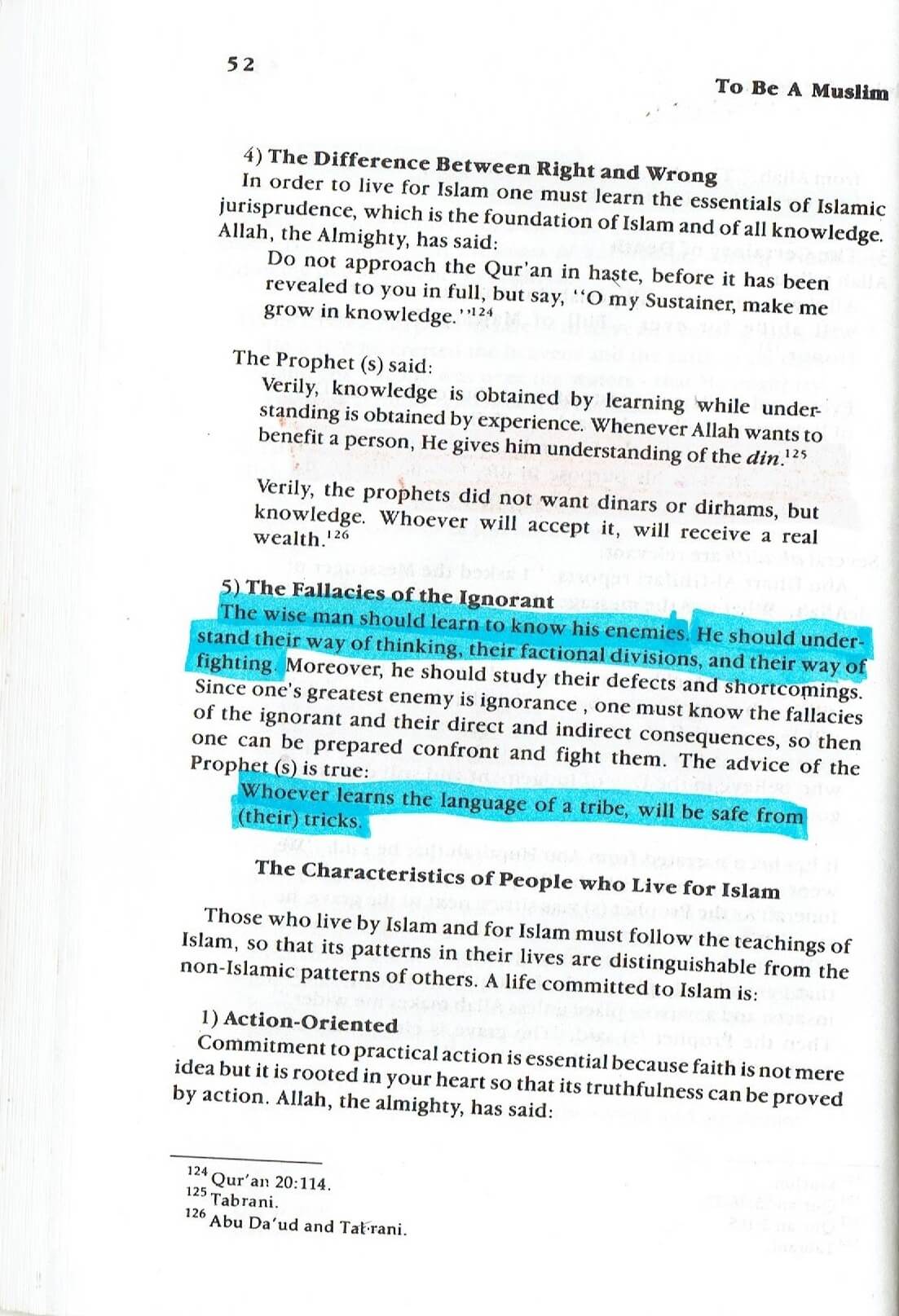 Part II – The Compulsory Nature of Islamic Activism (Chapter 2)
On page 56 we learn of the COMPULSORY things that Muslims have to do, including to form a government that is an accordance with – you guessed it –
Shariah Law: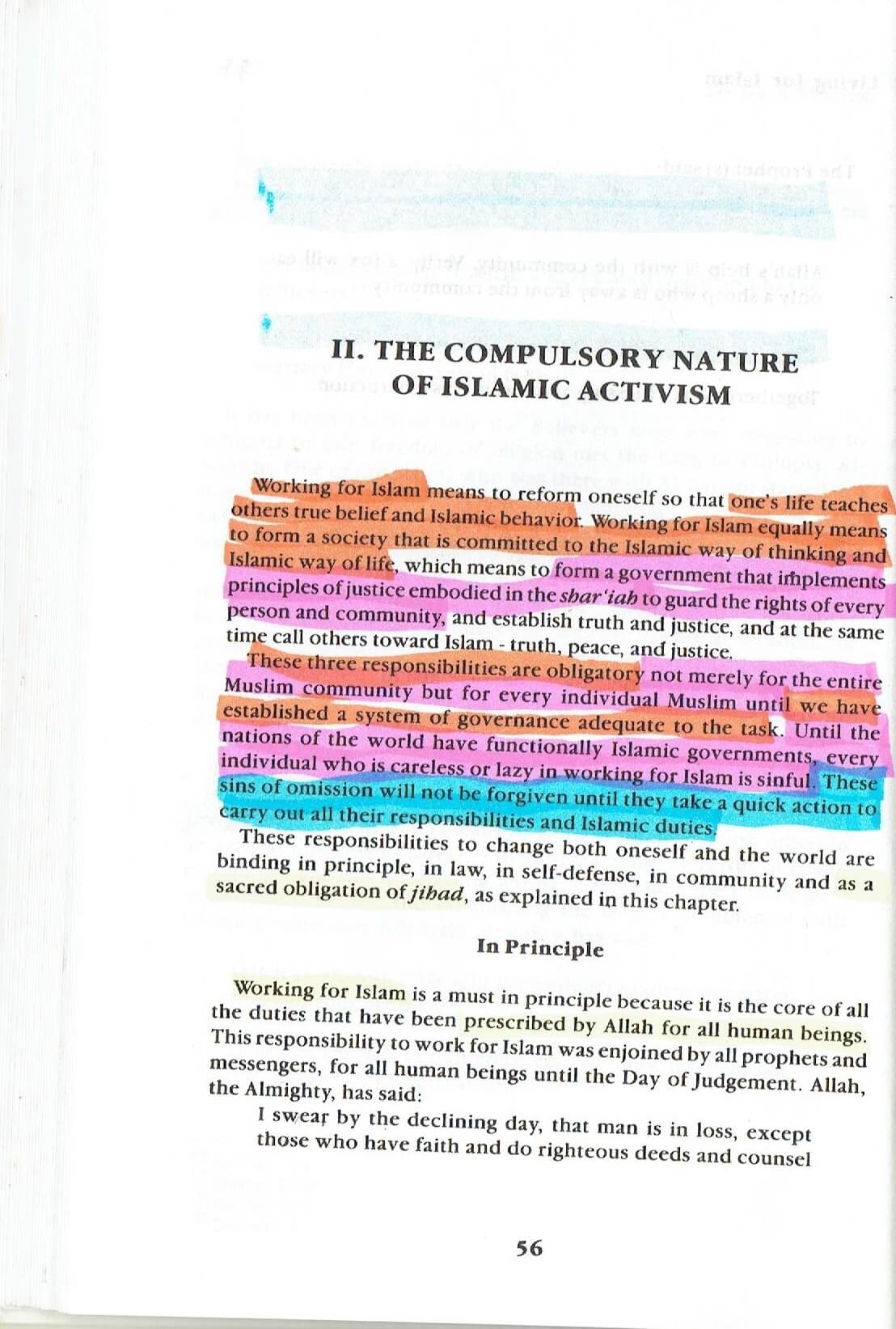 Part II – The Islamic Movement: Its Task,Characteristics, and Tools (Chapter 3)
On page 65, it talks openly about taking down Western civilization – here is a screen shot of that page. Notice the area with the pink squiggly: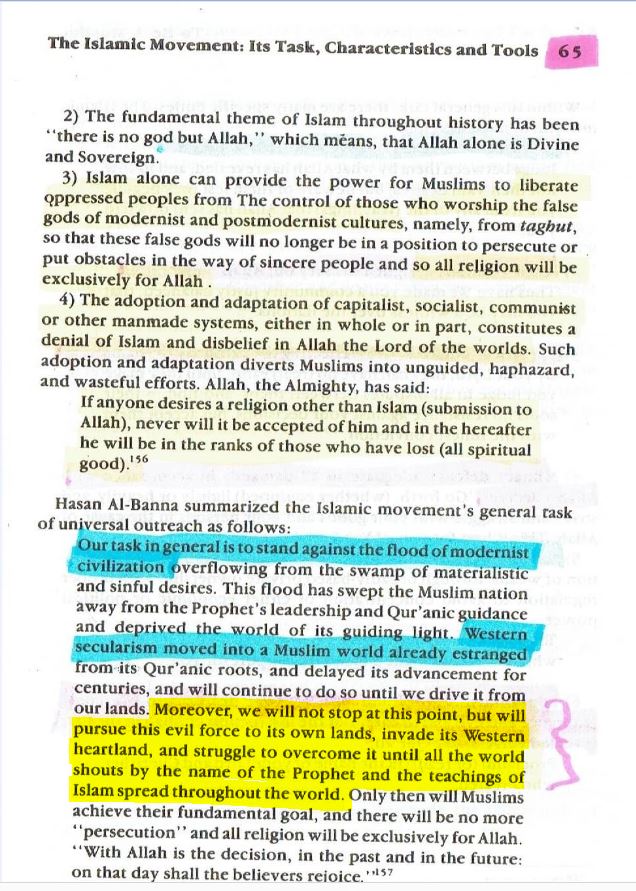 On page 69-71 it talks about the their strategy to accomplish this: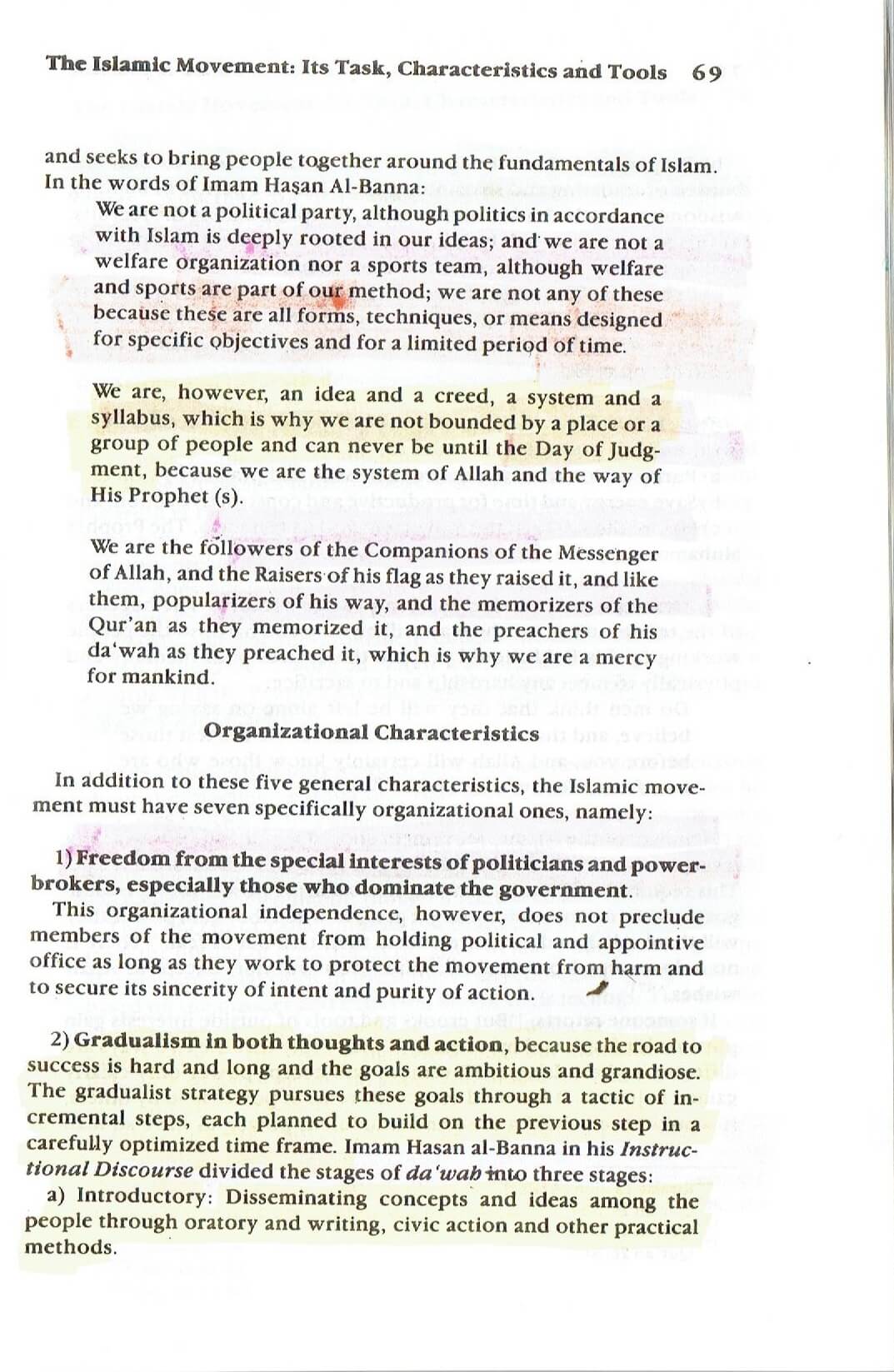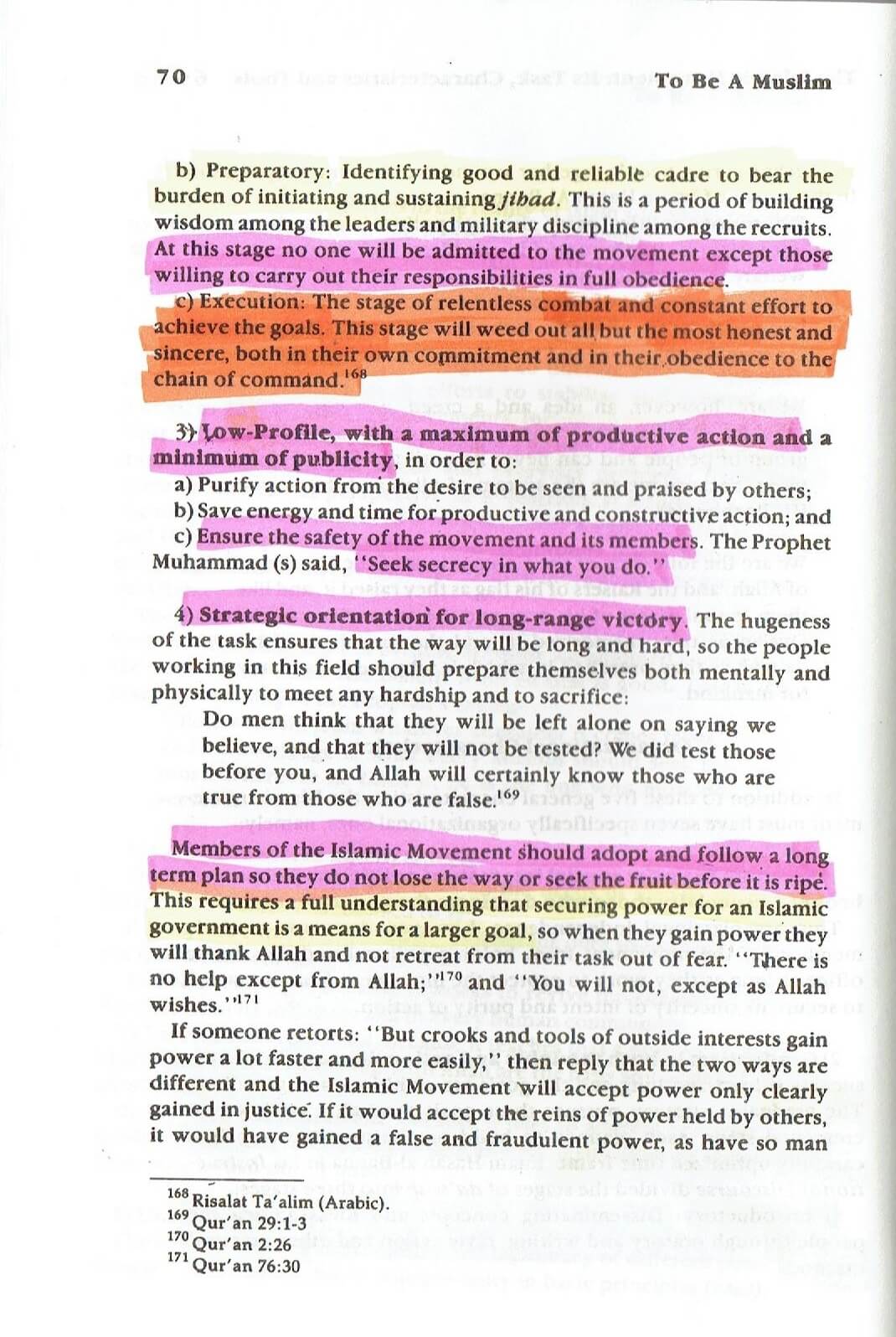 On page 71, we learn that "War is dissimulation":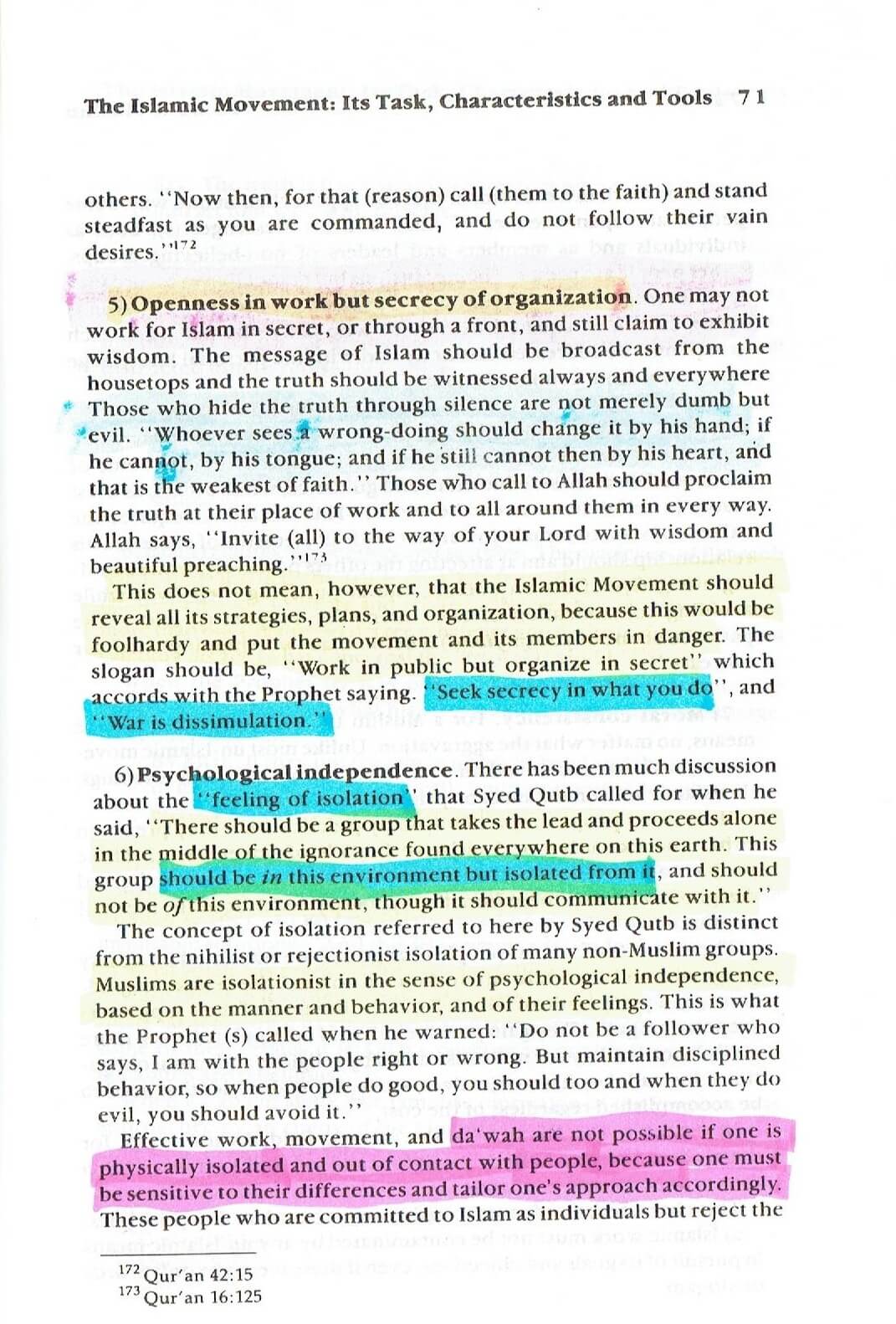 On page 74, here we learn that even if you DO NOT AGREE with Islam – you MUST accept it, and also, to
"not lie or be dishonest". If it seems contradictory, it is because it is, however, you must understand
Islam does permit lying for religion: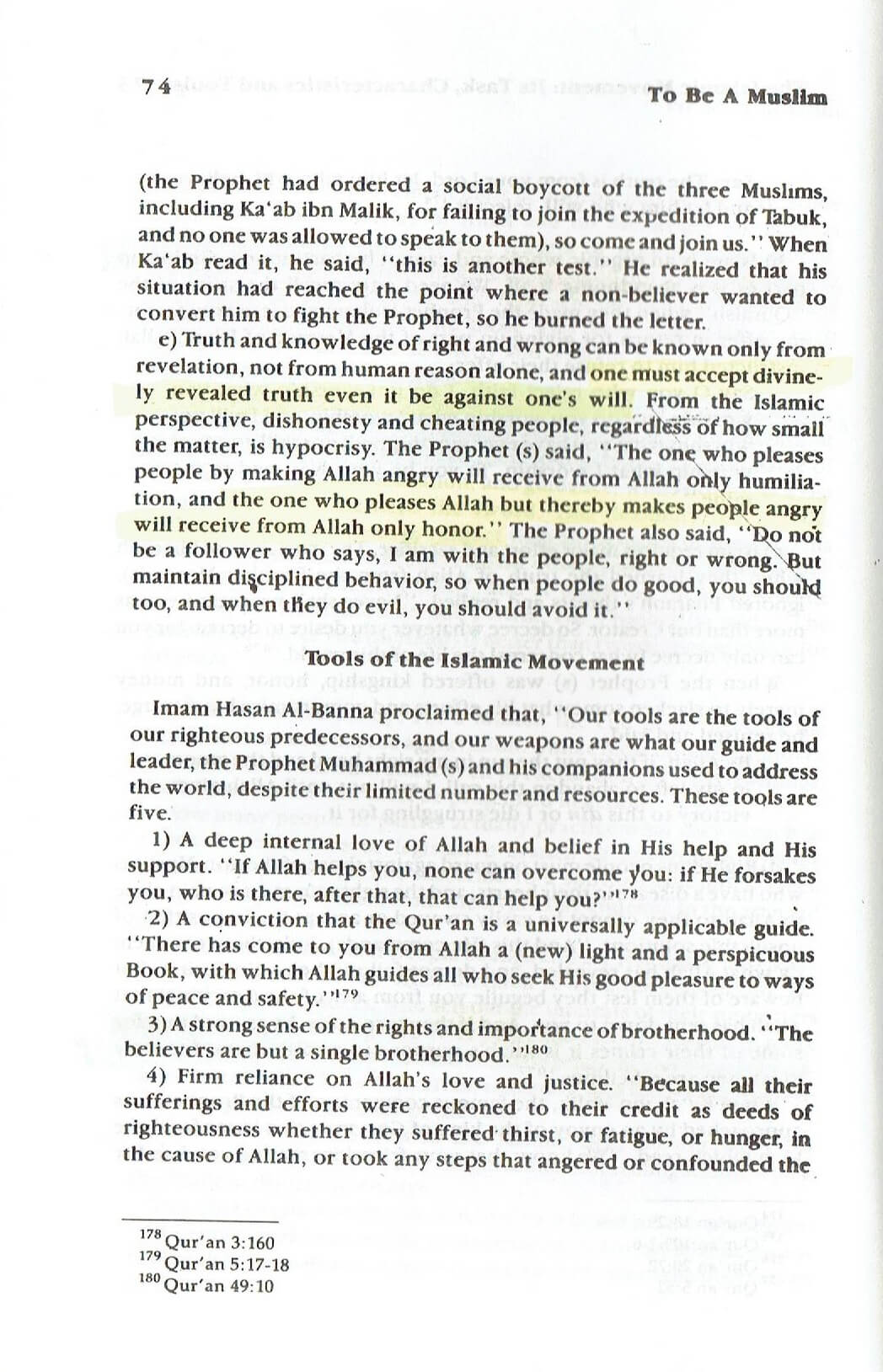 And on the next page – we learn about jihad. And it obviously does not mean a non-violent, "personal struggle":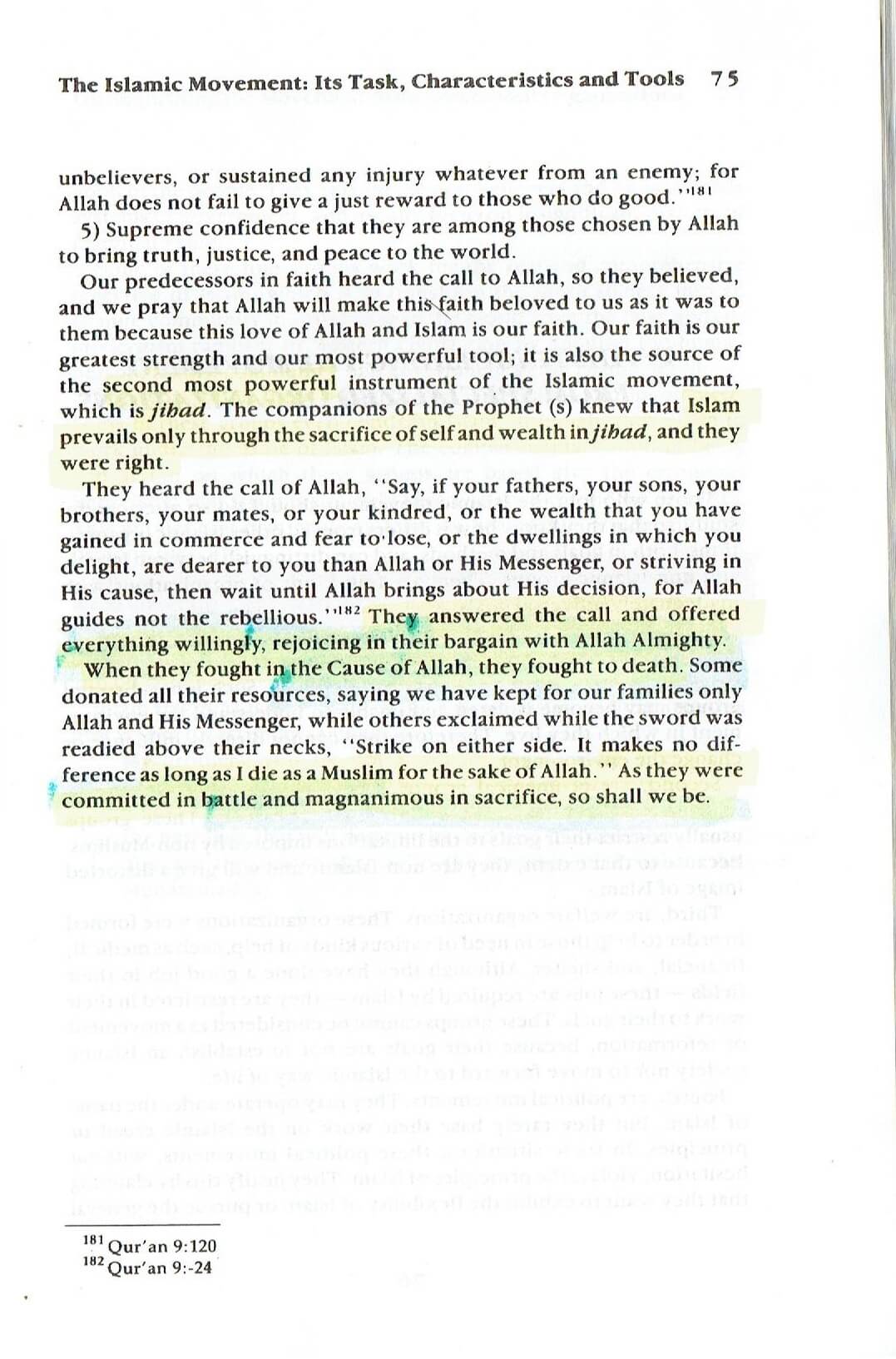 Part II – Distinguishing the Movement from Specialized Organizations (Chapter 4)
Next we get to pages 76-77 where it talks about how Muslims who work with Christians and Jews in a non-Muslim society are bound by
the limits of that society and how it isn't real Islam: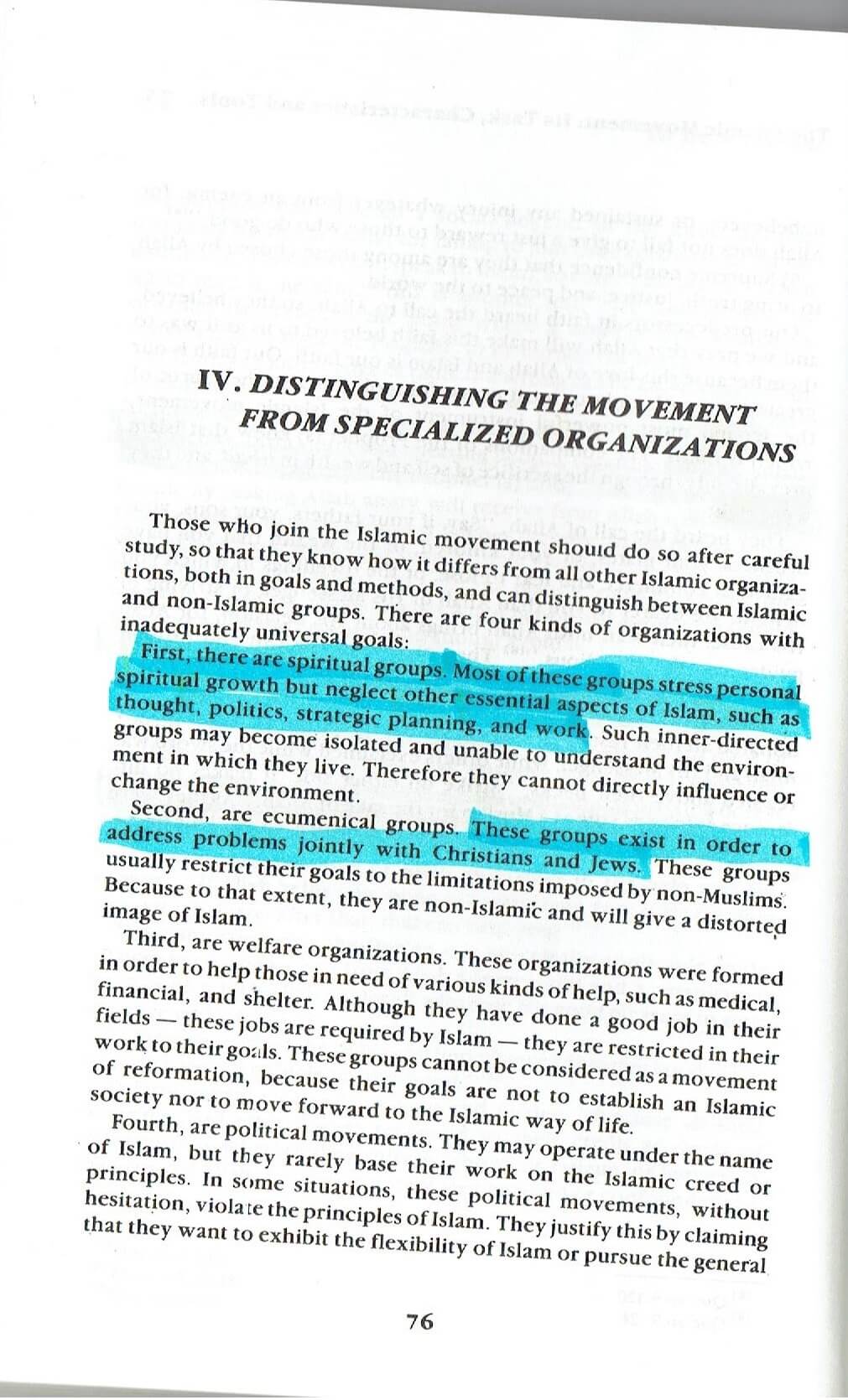 And that the ultimate goal is to turn a non-Muslim – specifically Western society into a Muslim one: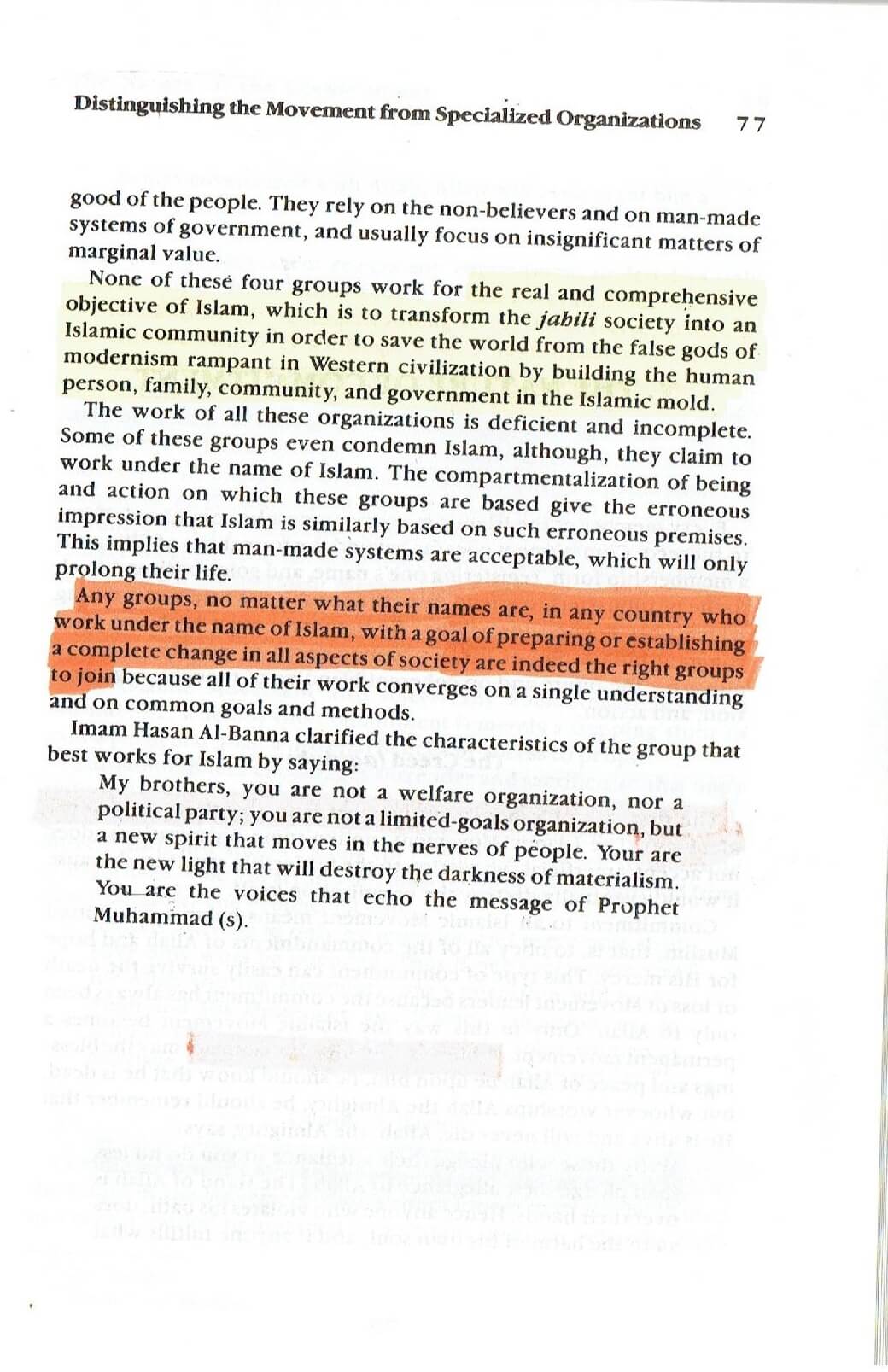 Part II – The Nature of the Commitment (Chapter 5)
In chapter five of part two of this book, we learn about "The Nature of Commitment" to the Islamic Movement. Specifically, we learn
something I believed all along – that Muslims really worship Muhammad.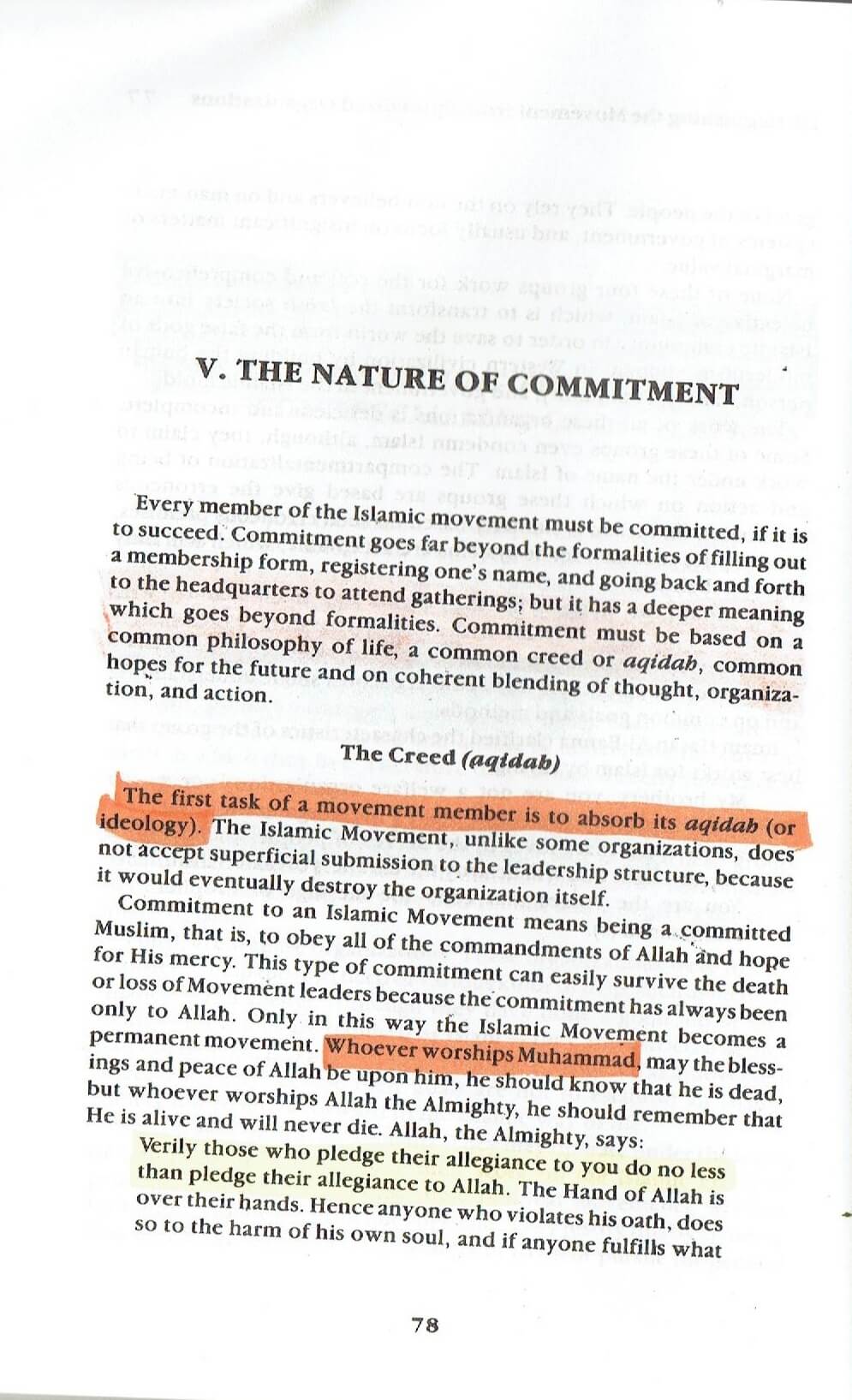 On the next page, we learn that it is the duty of every Muslim to create an Islamic society wherever they live:

Next we learn that this duty is for their entire lives and a part of Da'wah – the spread of Islam – is JIHAD: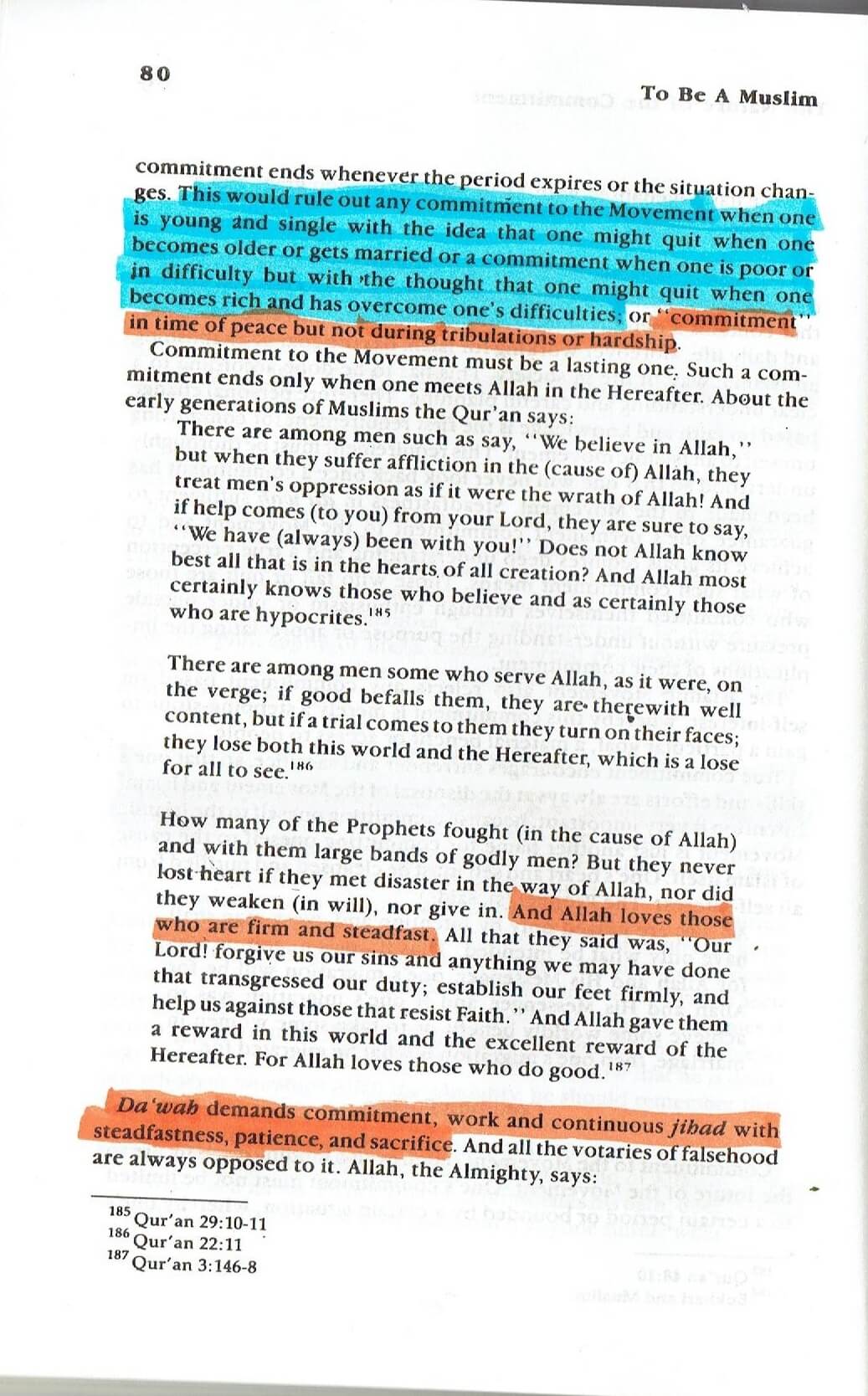 We then learn that Allah wants to deprive people who are unbelievers: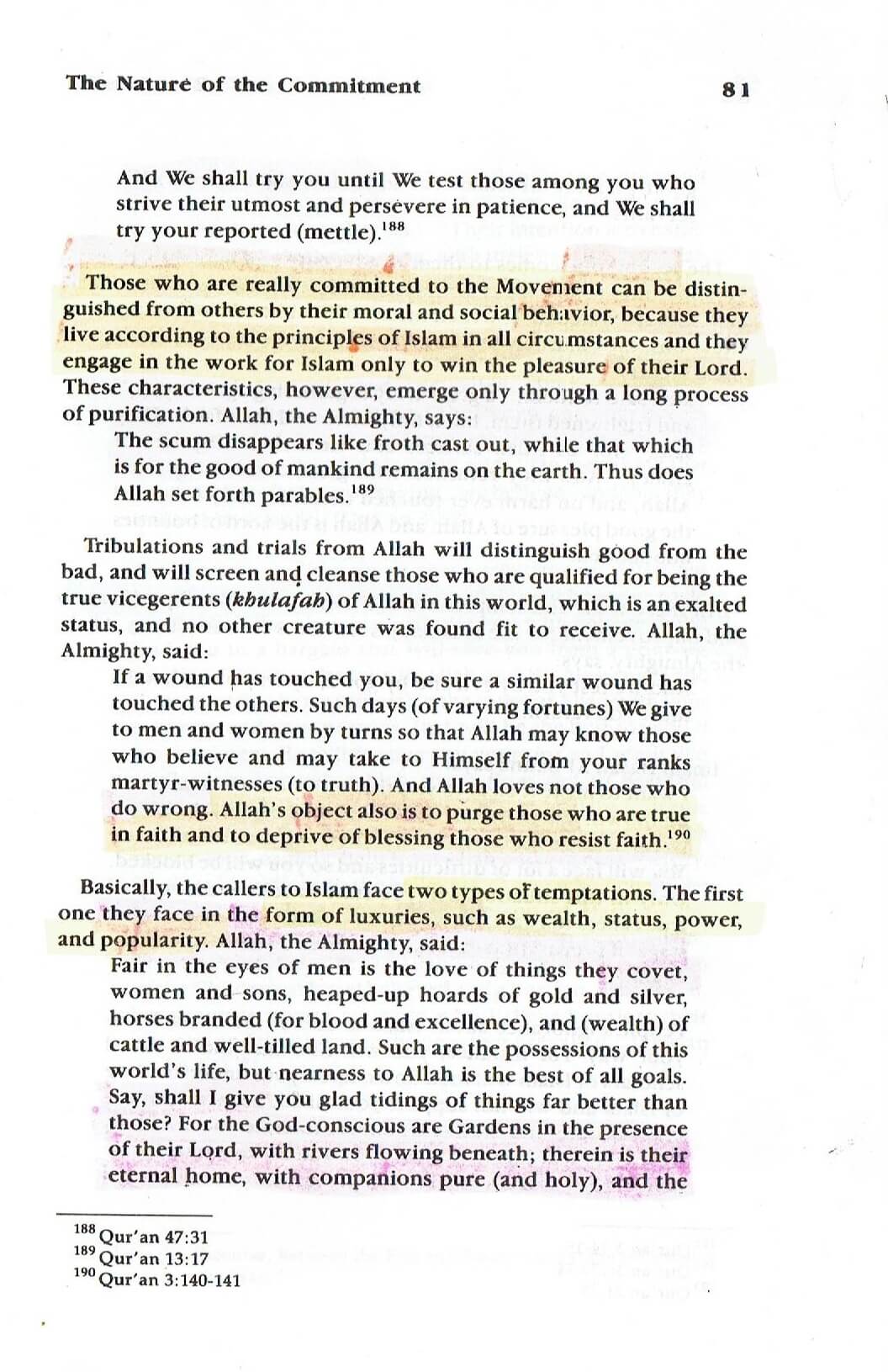 On page 82-83 it says some very interesting things. Keep in mind this was written in the 1990′s and think about where we are today
with Islam and Muslims. It explicitly says that once people know what Islam is, it will get tough, and that Muslims will not
be treated nicely. What you are witnessing today is not an accident, this is done by design: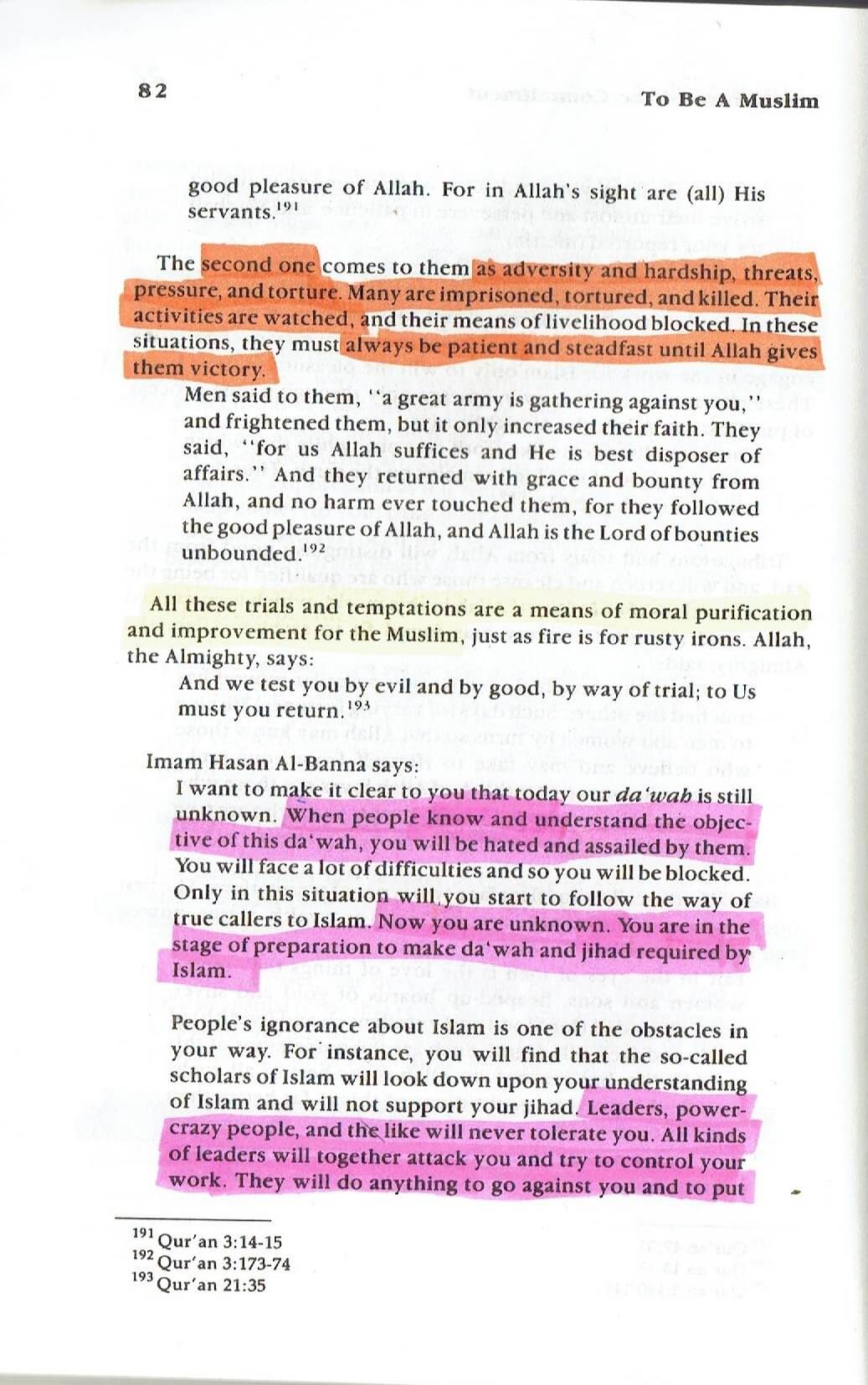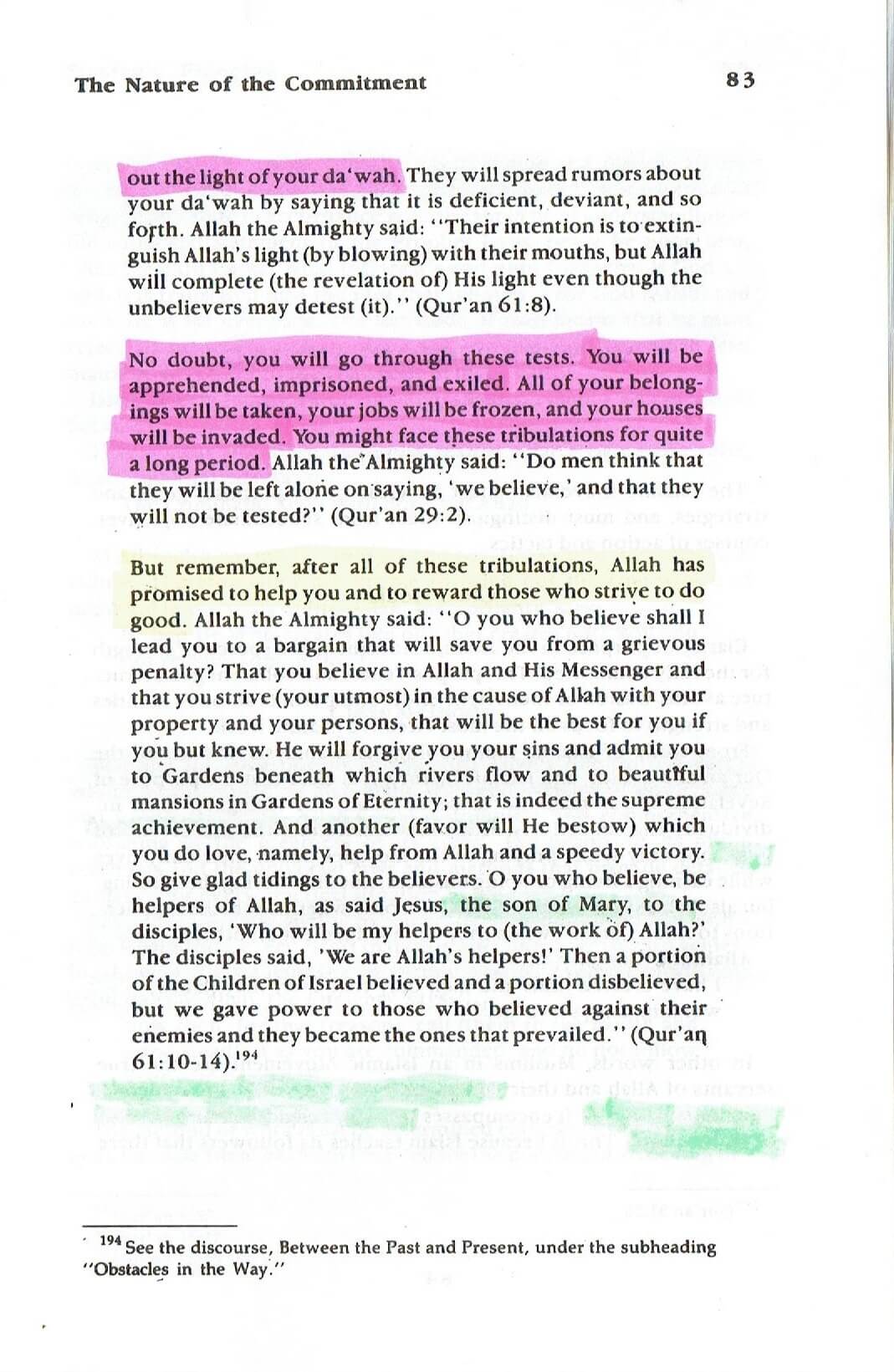 Part II – Strategic Planning (Chapter 6)
Chapter VI of Part II is called "Strategic Planning" – so spiritual right?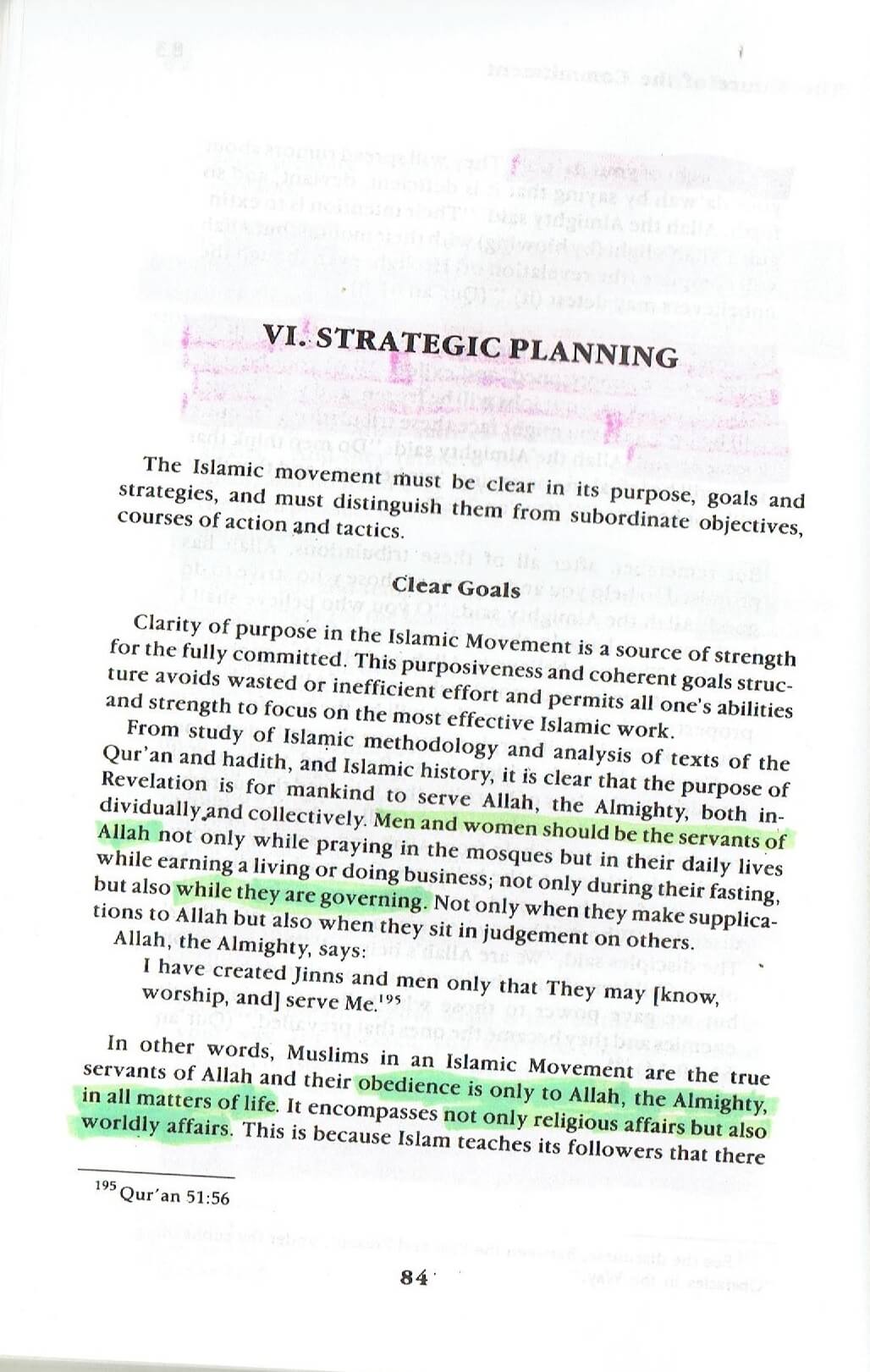 And on the next page we learn that there is no separation between Islam and anything else – which would explain why with Muslims, everything, and I mean EVERYTHING – must be "Islamic":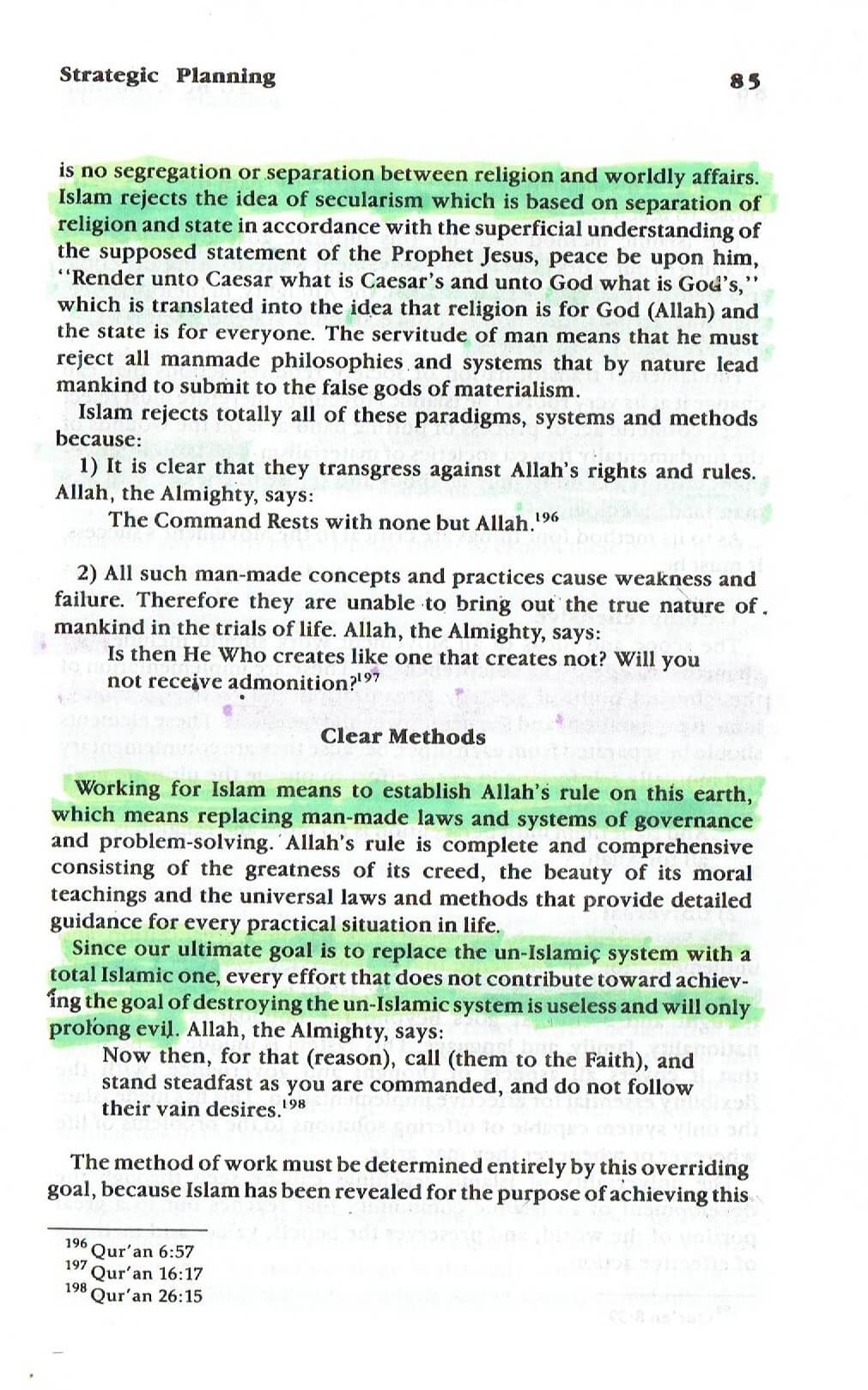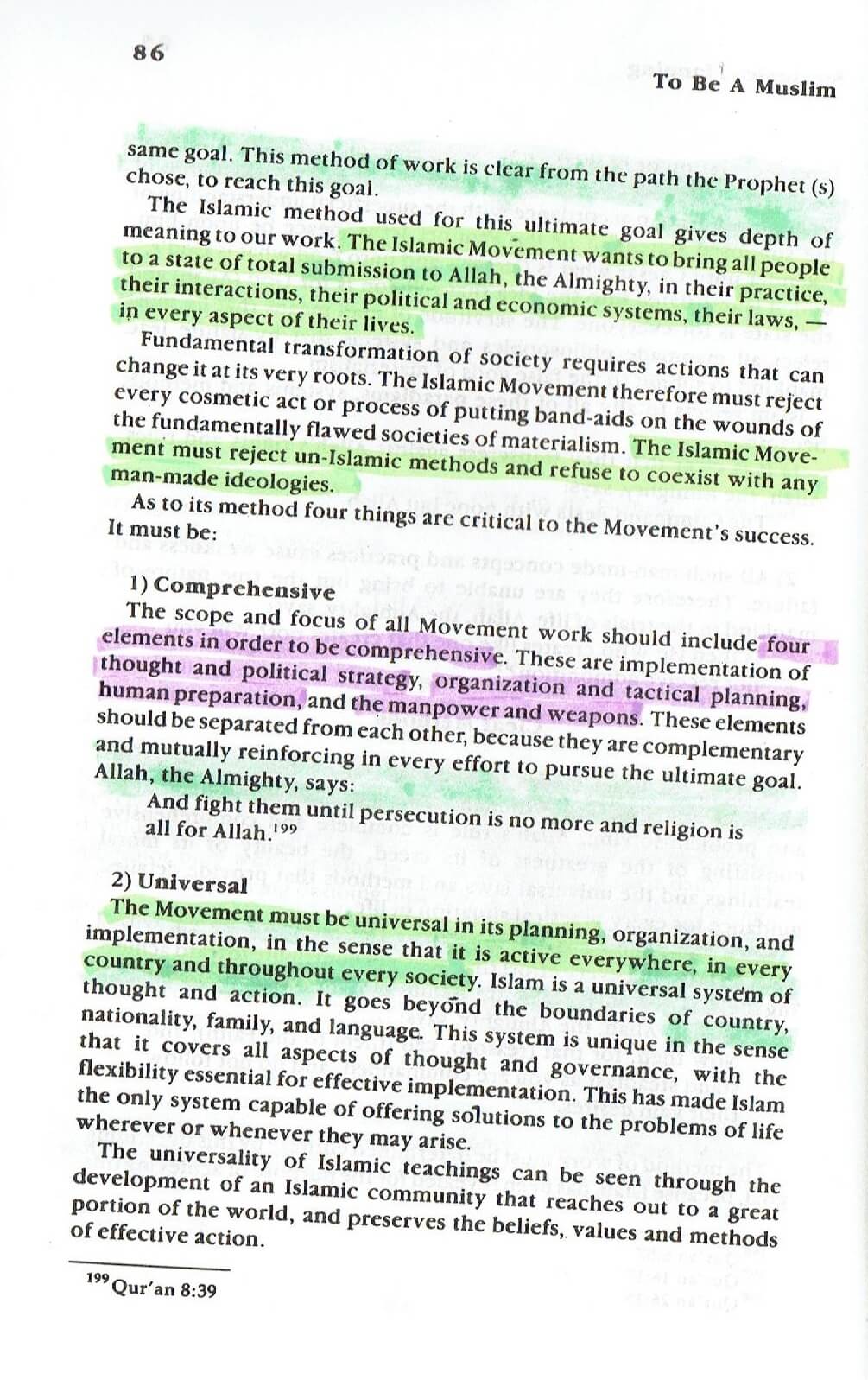 On page 87 it talks about how Muslims should try to solve problems in the non-Muslim societies they reside in, but also, pursue their Islamic agenda at the same time, by focusing on the fact that the reason why they have these problems is because they are un-Islamic:


Notice how they talk about the evils of capitalism. I've seen a lot of Muslim commentators take that route and start talking about the economy and other things in our society and babble about how the Islamic way of doing this is much "safer" and "better". It's all part of their agenda.
On the next page, we learn that preaching and public relations are part of their scheme: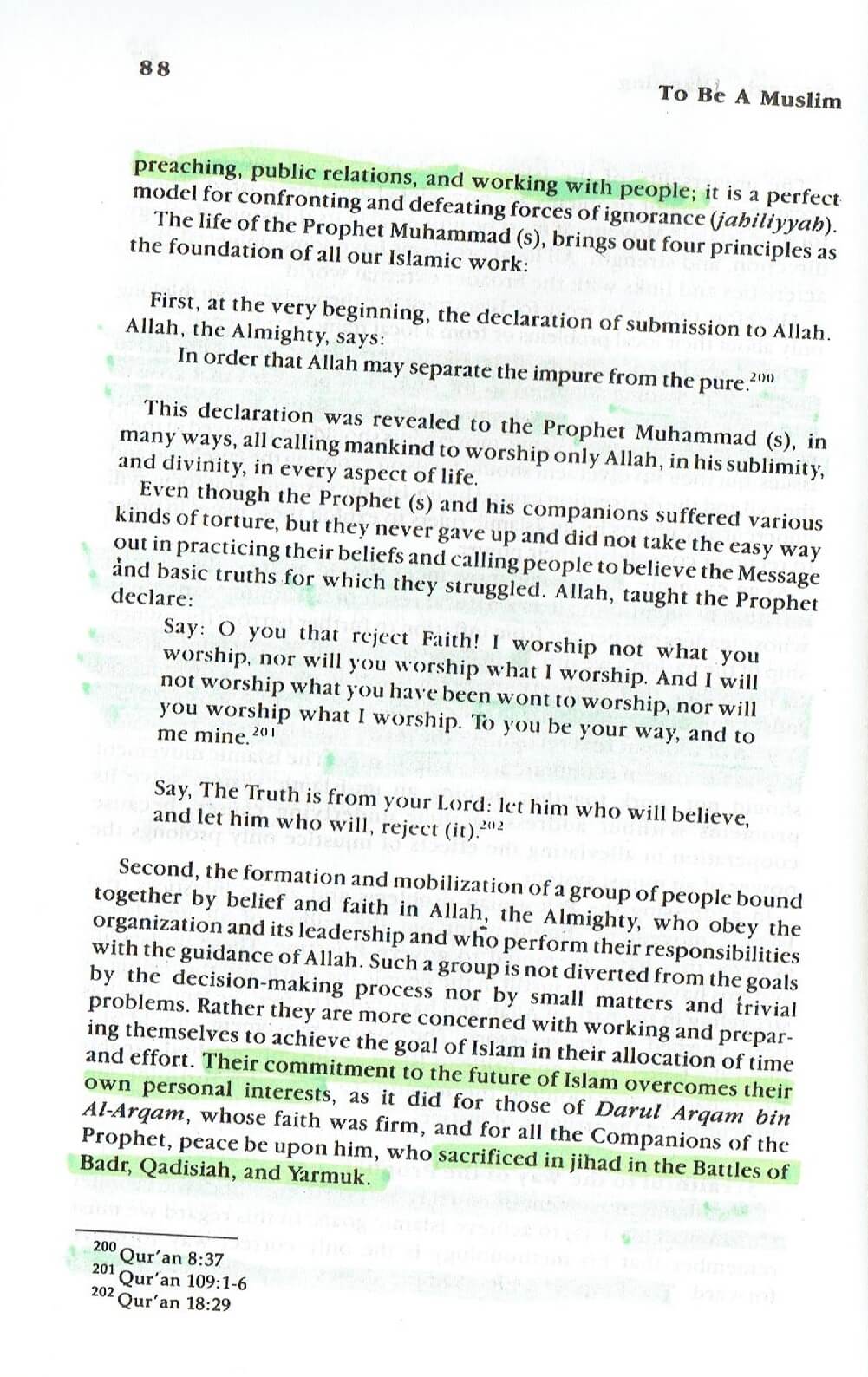 The next page goes on to talk more about how an Islamic economy would work, and then continues with more cheer leading for Muhammad: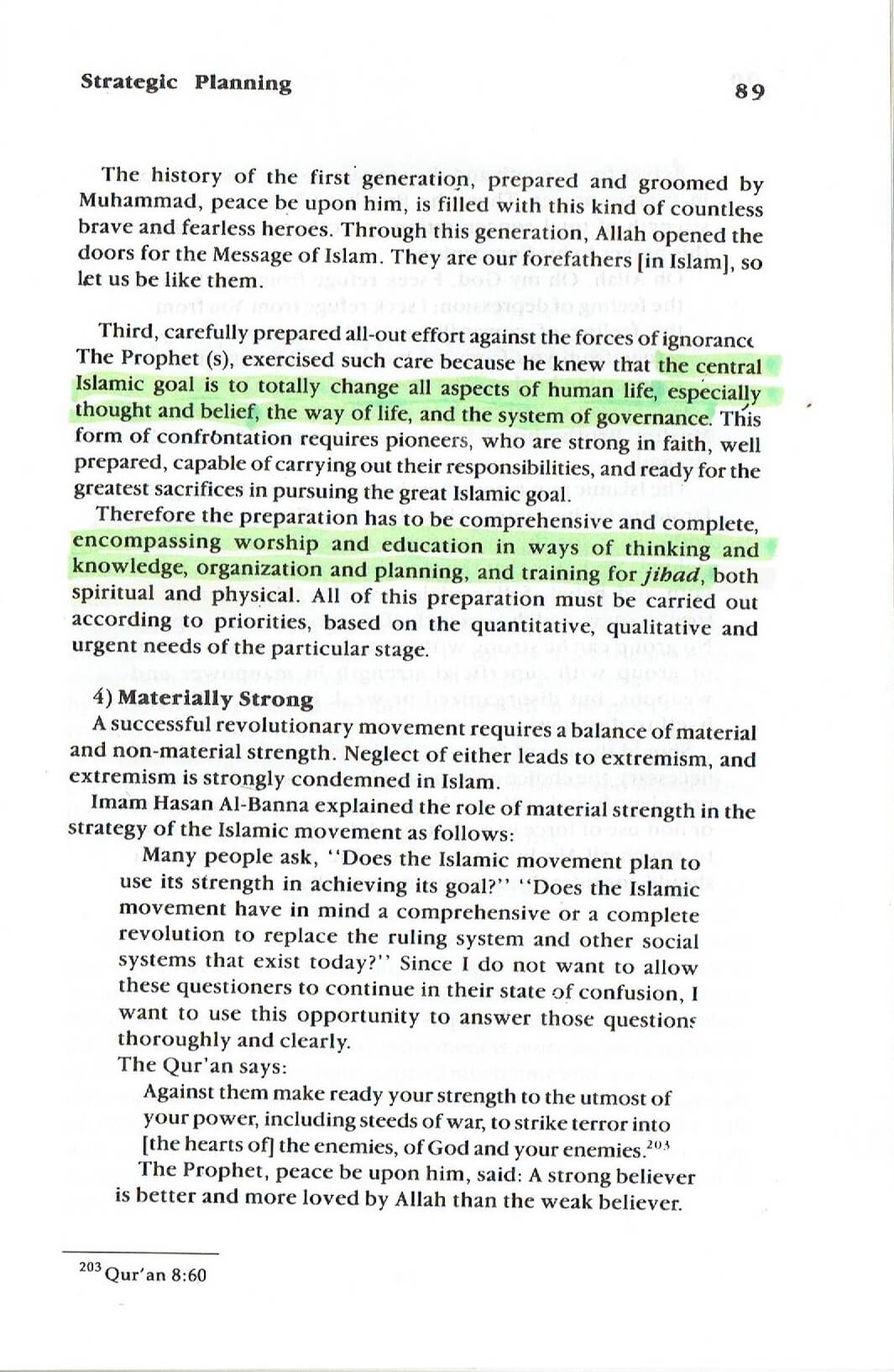 And on the final page of this chapter, we learn about what Muhammad and Muslim pray for: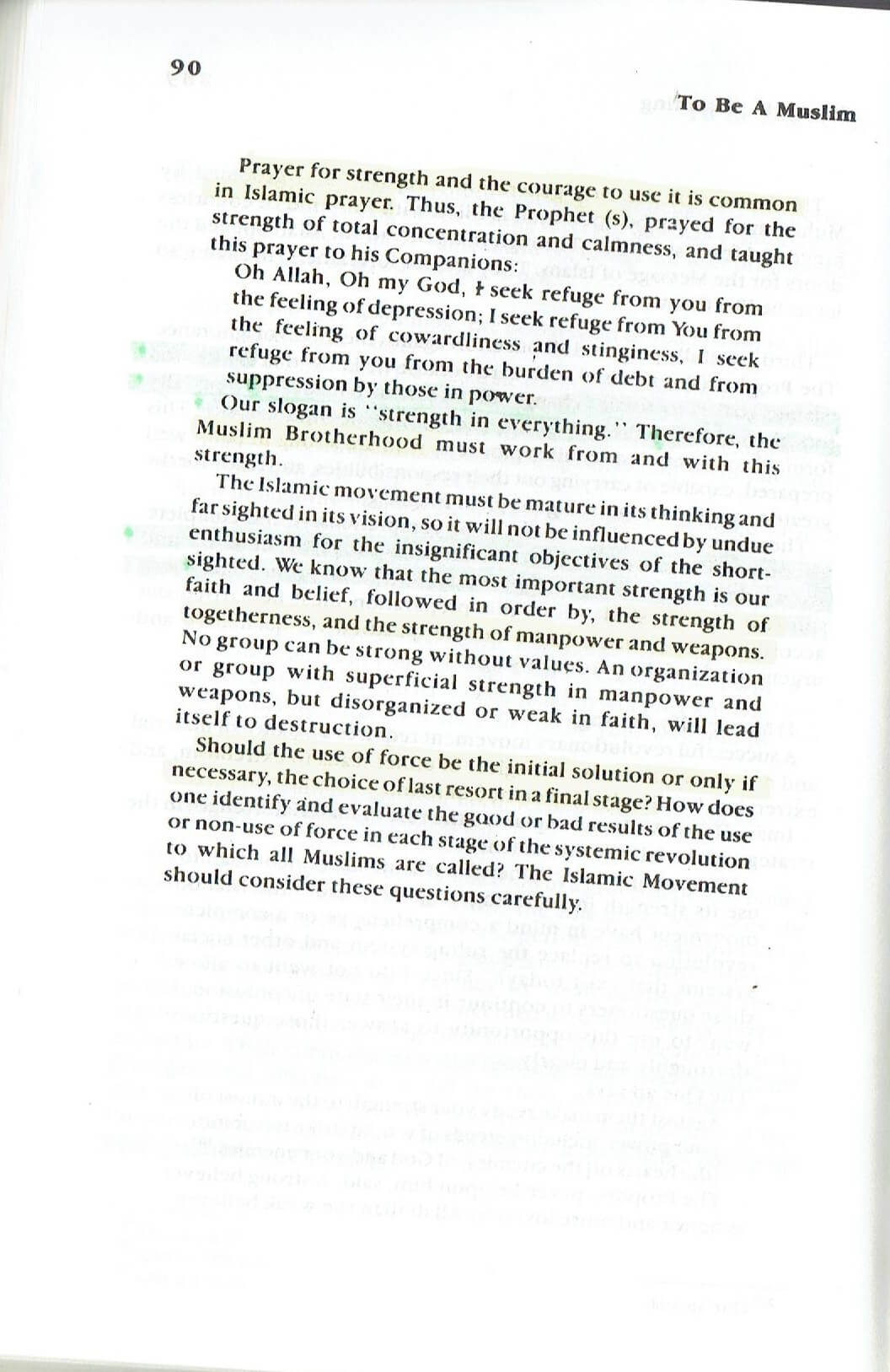 When I pray, I pray for good things, when these people pray, they pray that everyone worships Muhammad and "God".
Not only that but rea what it says in the final paragraph – it asks, "When should we use violence?"!
Part II – The Requirements of Bai'ah and Brotherhood (Chapter 7)
The final chapter of this book is titled "The Requirements of Bai'ah and Brotherhood". On page 92, it defines what Bai'ah is all about: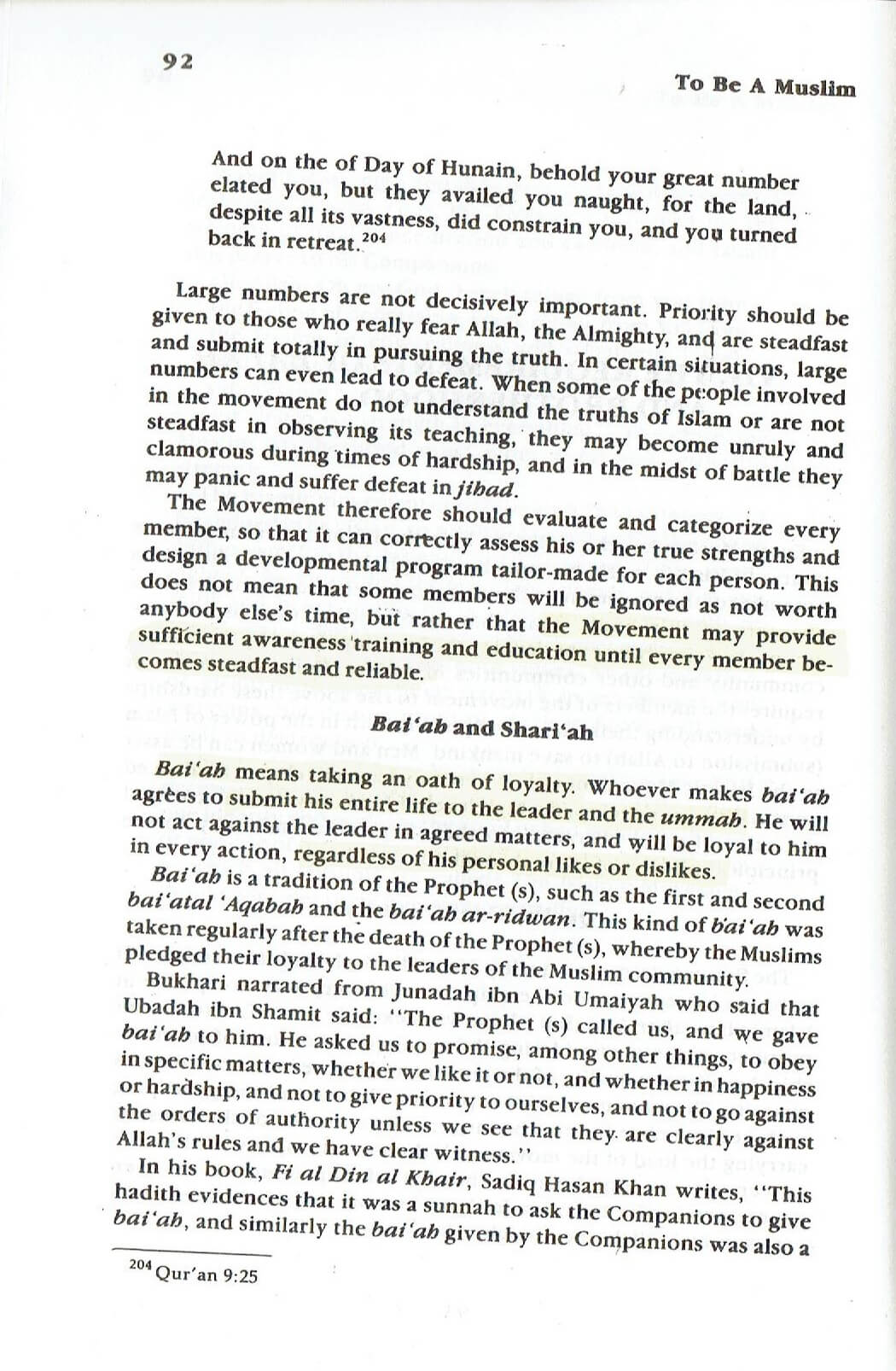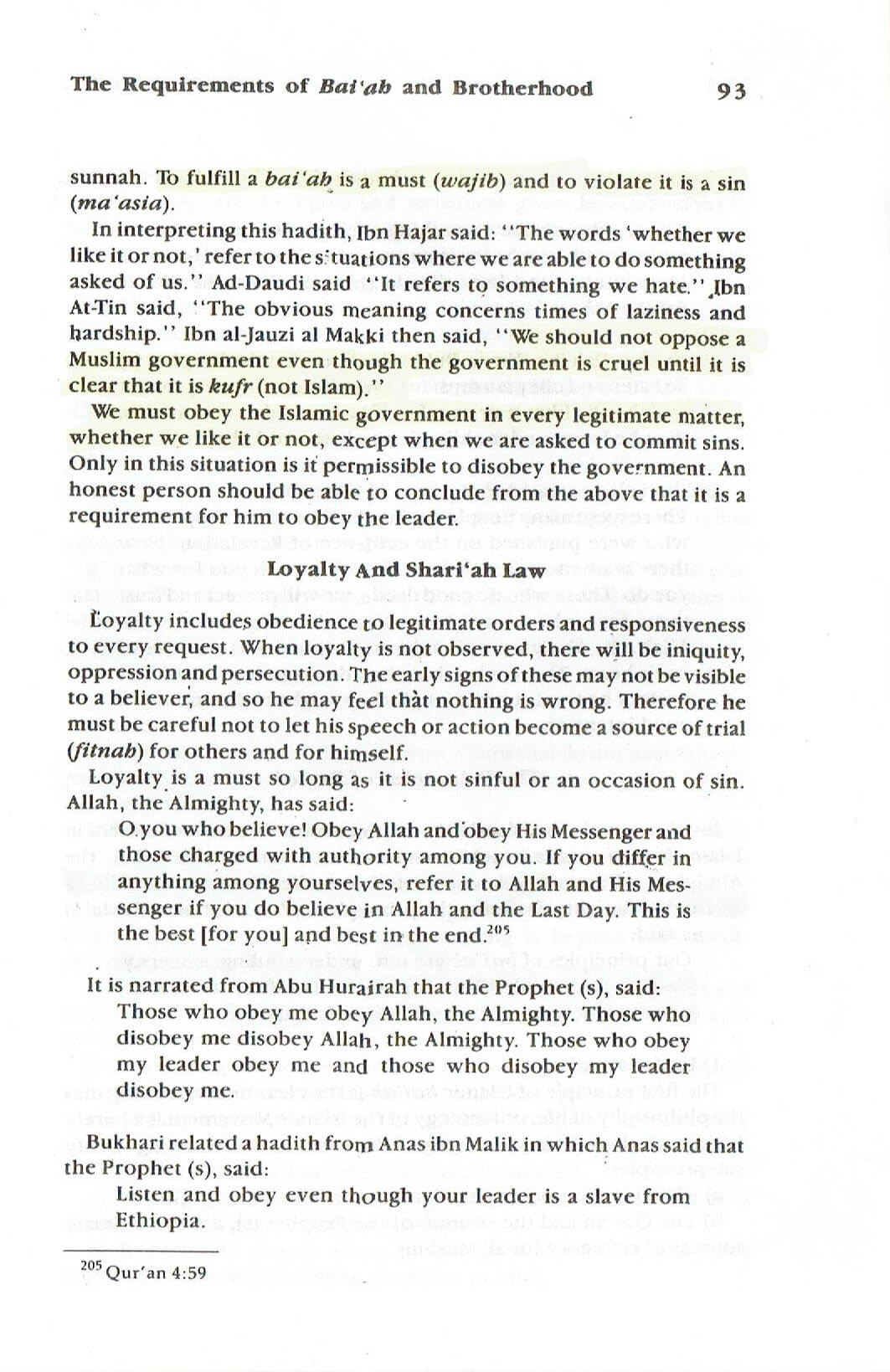 On the next pages we can see why Muslims seem to always be oppressed by their own leaders, and why they seem to be prone to fighting – The principles and essential rules they must follow: